MYKITA | Leica
Introducing MYKITA | Leica, a collaboration between two industry leaders of engineering, design and quality made in Germany, dedicated to bringing the highest level of engineering to the world of eyewear. MYKITA Leica will be added to our current MYKITA optical collection at Evershine Optical which includes the No.1 , Lite and LessRim collection.
Defined by its shared commitment to holistic product development, pioneering technology and precision craftsmanship, the partnership pairs the innovative product engineering by MYKITA with the iconic design, the finest lenses and optics from the premium camera brand.
"The collaboration has revolved around creating an incomparable product in every aspect, and the individual manufacturing process used to make each pair of glasses and every lens sums up the essence of our partnership perfectly." says MYKITA founder Moritz Krueger.

Product Design
MYKITA | Leica is designed in collaboration with Leica and handcrafted at the MYKITA HAUS in Berlin, the MYKITA.
Leica collection is defined by its reduced, functional design focused on superior performance. Seamless mechanical solutions and material connections echo the beautiful precision engineering of Leica's iconic products and create a refined eyewear aesthetic.
Signature elements from the Leica design language will resonate with brand enthusiasts while forming a new, standalone style for glasses:
The familiar outline of the Leica camera lens hood appears in the lens shape of the frames.
Another recurring style element references the knurled grip on camera lenses – this non-slip surface is used for the inside of the steel temples, as well as on the top bridges.
The defining palette features black and grey tones with contrasting pops of well-known Leica colours, including red, silver and white.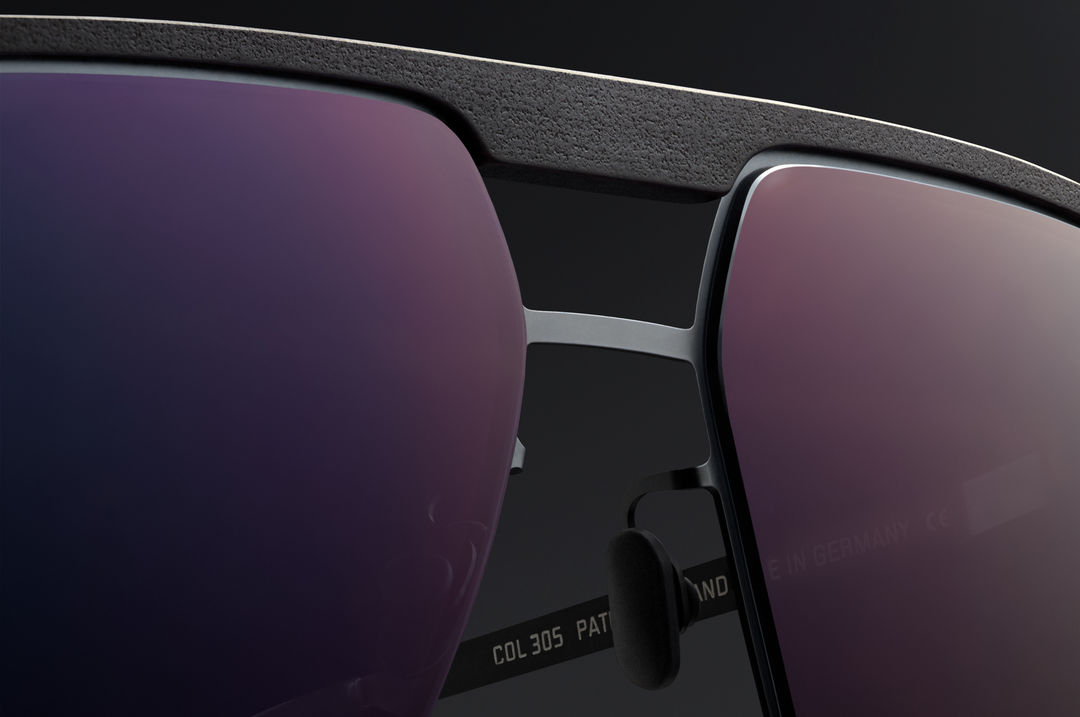 Inspired by a camera lens hood, the MYLON top bar protects from overhead sunrays.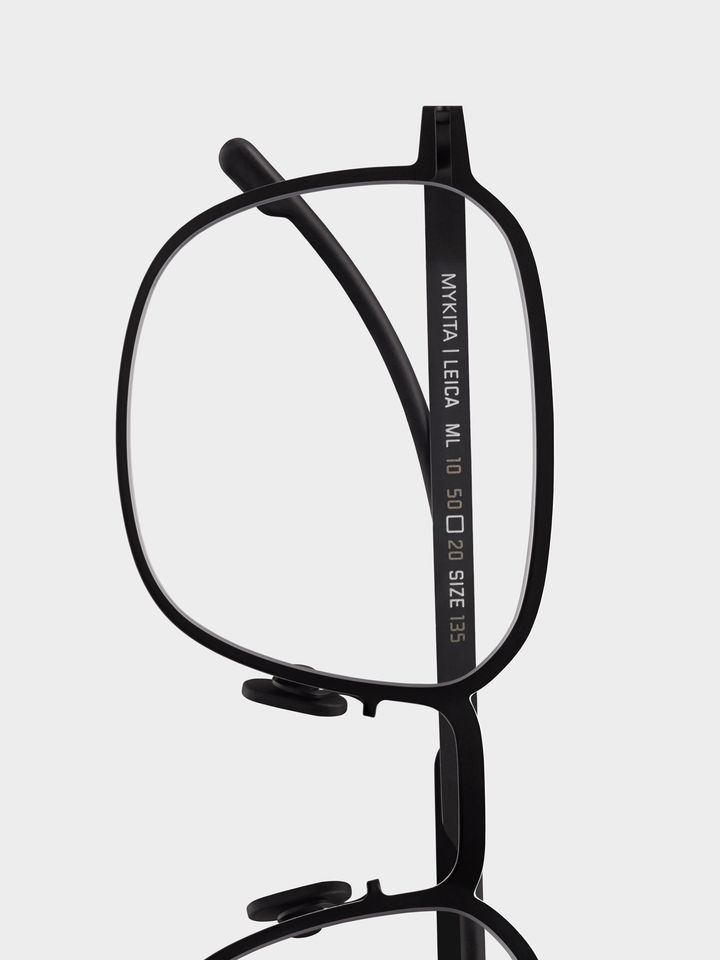 Engraved temple inscription with the distinctive Leica font.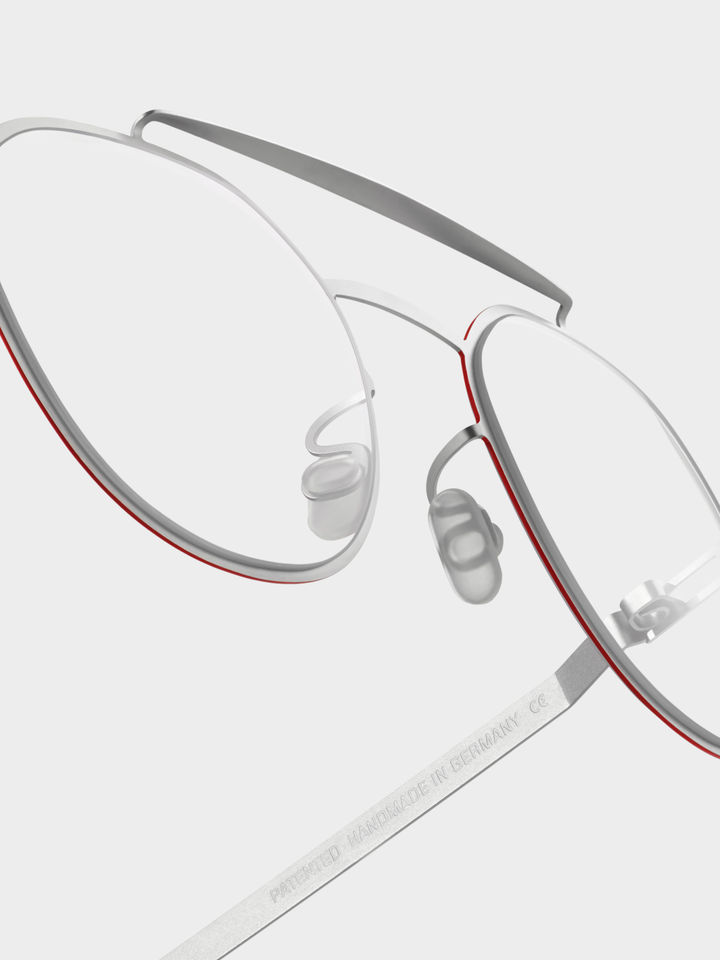 They have been awarded Red Dot Award for product design in 2020. "Crafted with meticulous detail, the collection of sunglasses elegantly translates renowned Leica design elements into a distinctive eyewear aesthetic." – Red Dot jury statement.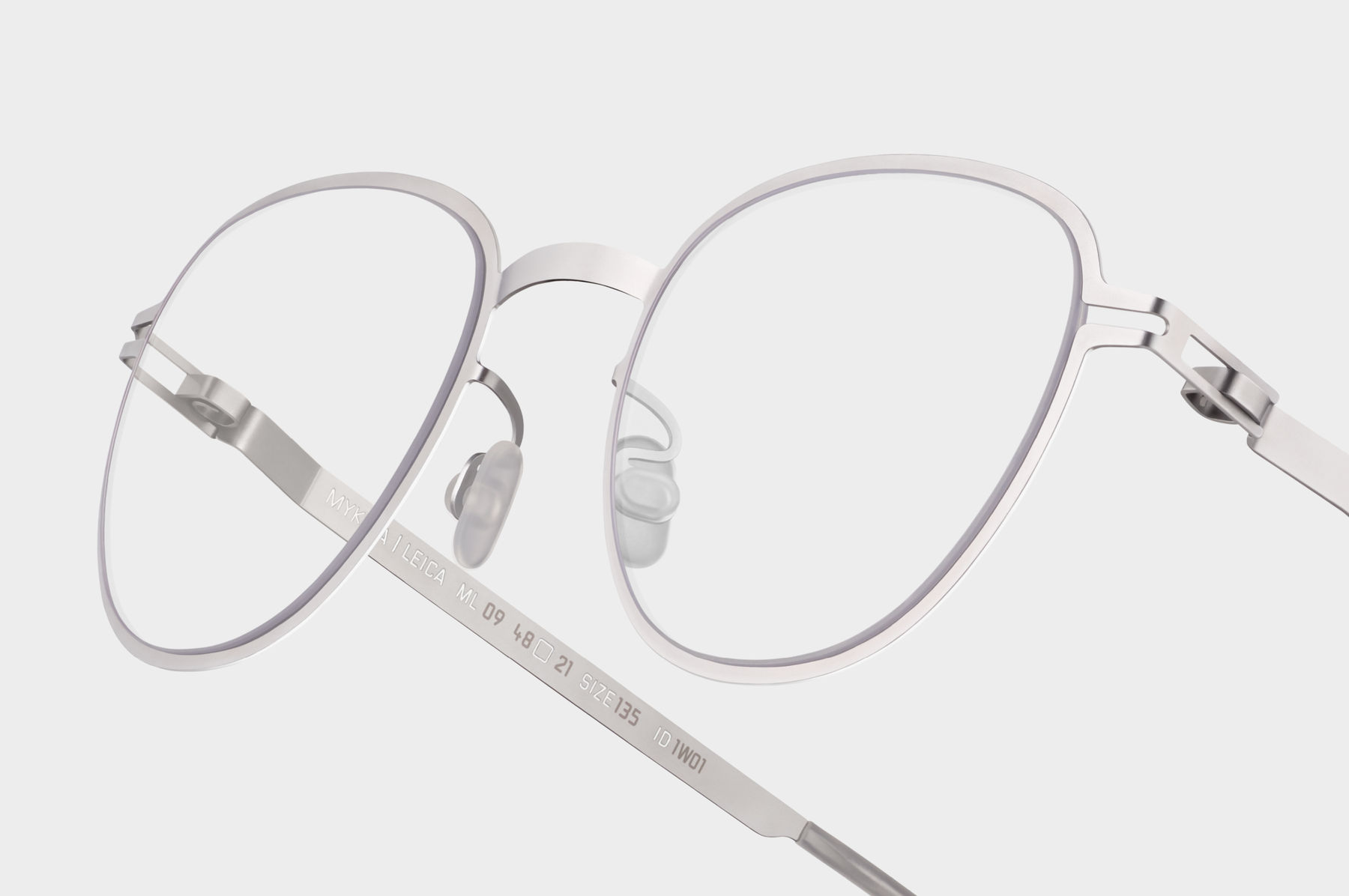 MYKITA | Leica Collection
MYKITA | Leica collection is made out of lightweight stainless steel with MYKITA patented spiral hinge and silicone temple tips and nose pads.
MYKITA | Leica comes in optical glasses and is available in in six different designs. These frames can also be made into sunglasses with any tinted lenses from lens company such as ZEISS, Hoya or Essilor.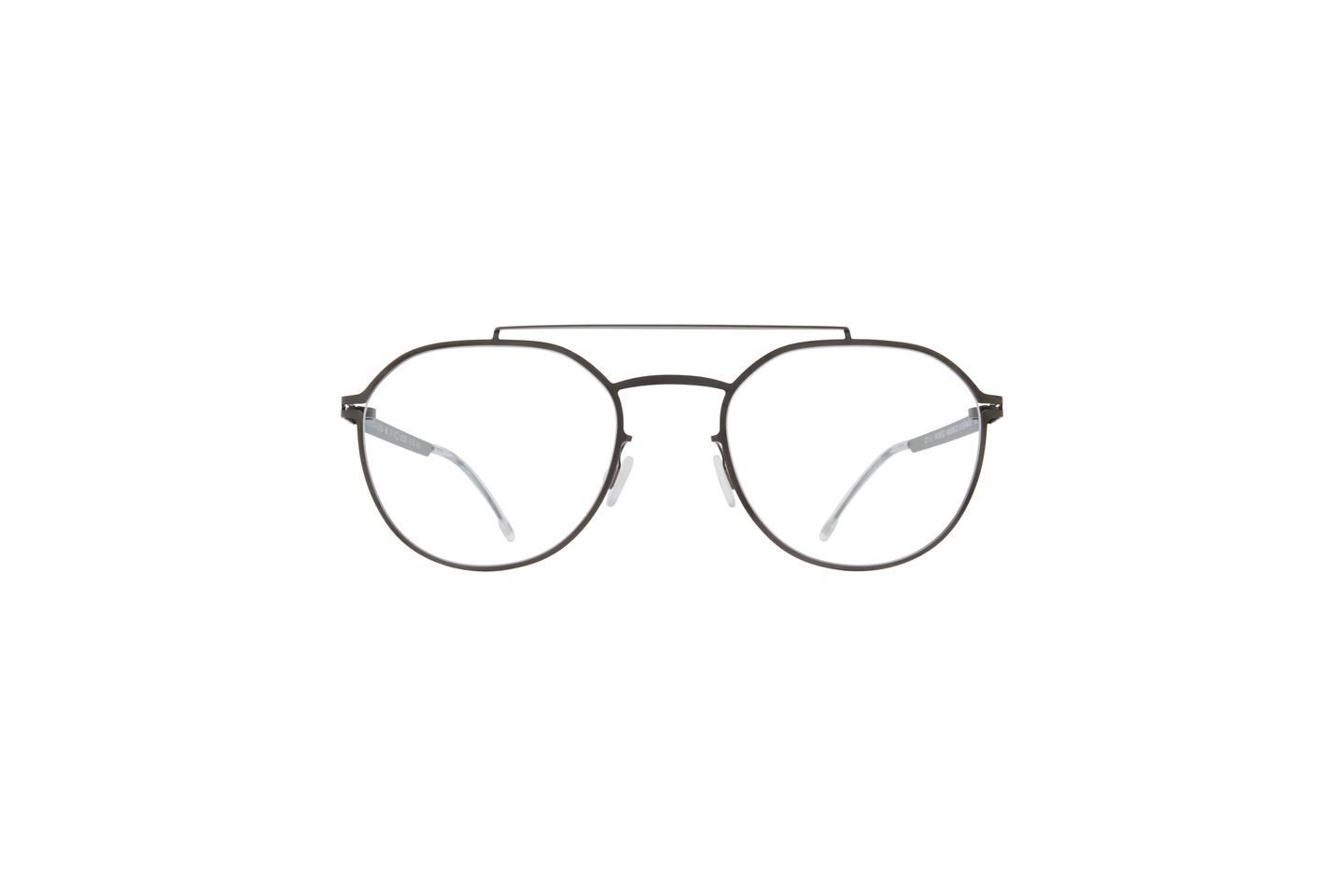 MYKITA | Leica is also available in sunglasses. To create sunglasses with uncompromising quality and clarity of vision, MYKITA and Leica have pioneered sun lenses with optical grade quality.

These organic 1.6 index lenses are ground and polished from a cast lens blank in a process normally reserved for prescription glasses. The lens warranty accompanying each product verifies its single-unit production with a unique serial number.
The lens is also distinguished by the specially developed AquaDura® Vision Pro coating, adapted from the field of sport optics and professional photography. AquaDura® Vision Pro coating provides:
Invisible protection against rear reflections
Protection against water, dirt and damage
Prevents fogging and facilitates effortless removal of fingerprints and stains
Complete UV protection
Filter harmful light components, such as glare (For polarized lenses)
These are the models (ML01, ML02, ML03, ML04, ML05, ML06) available in MYKITA | Leica Sunglasses.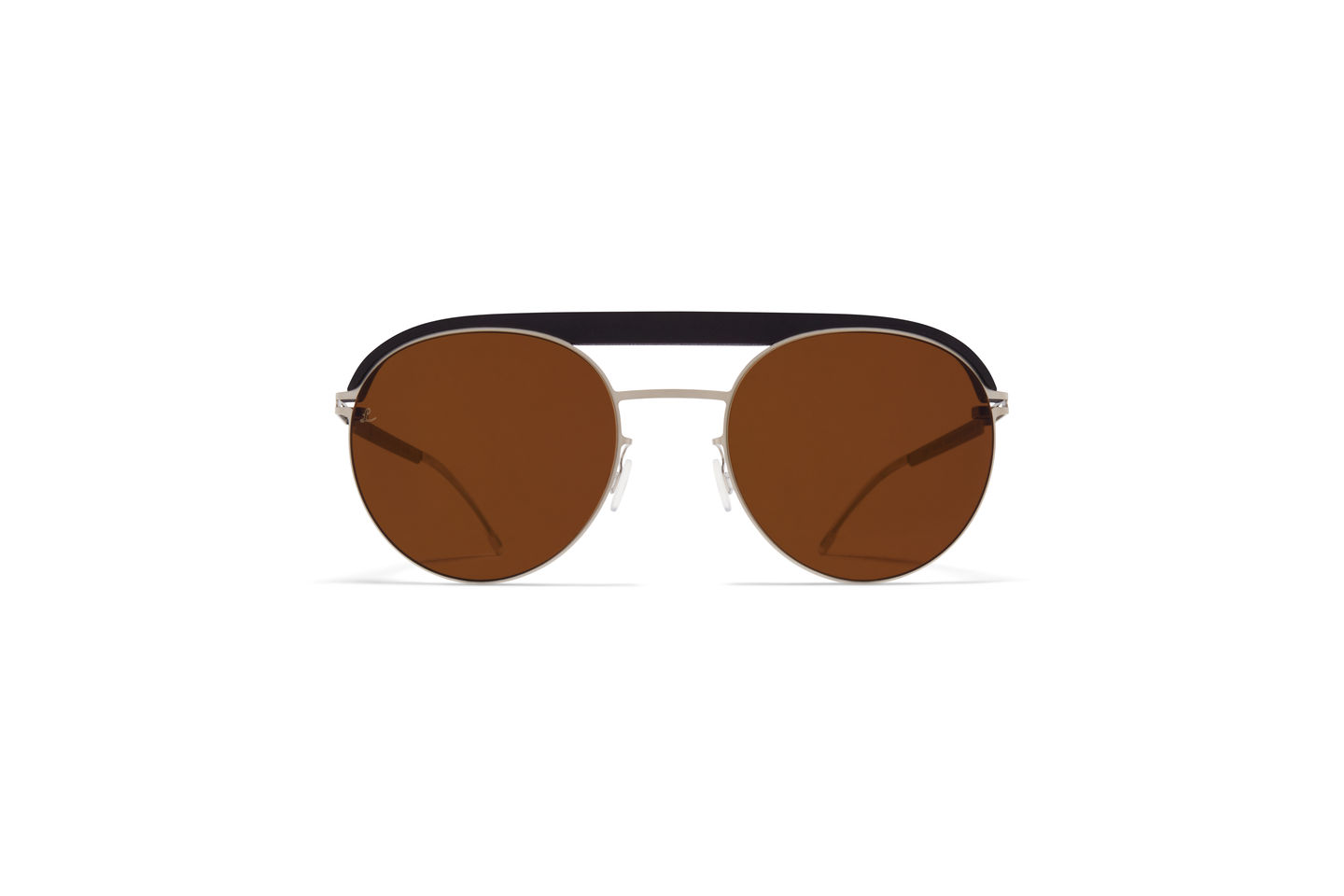 MYKITA | Leica Exclusively at Evershine Optical
MYKITA | Leica optical eyewear will be available soon for your Chirstmas shopping season. Follow us on Facebook, Instagram or WhatsApp us at +6588461234 for updates on the availability on MYKITA | Leica in Evershine Optical.
References
MYKITA Leica. MYKITA.
MYKITA Leica. Leica.