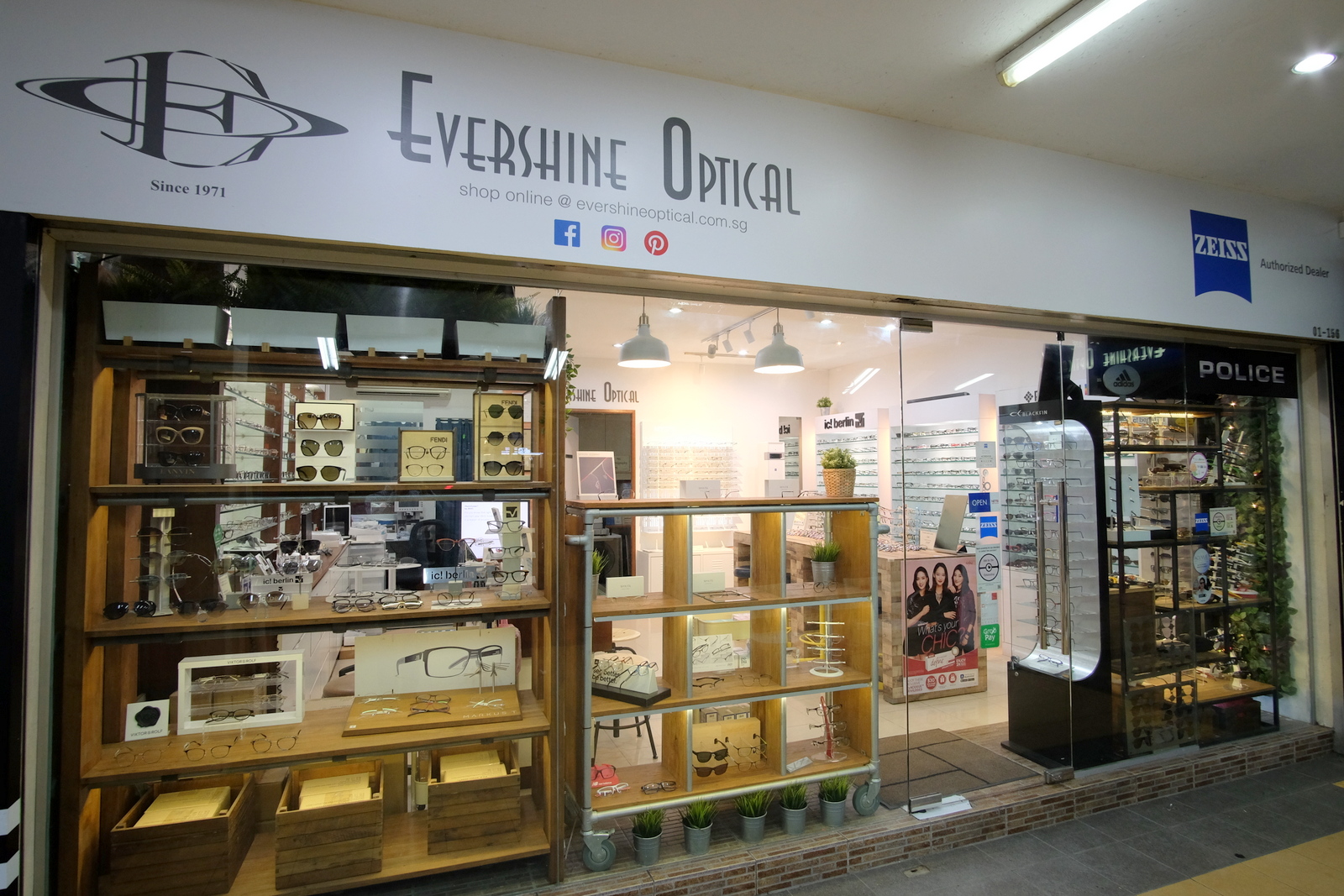 Evershine Optical is one of the oldest optical shop in Singapore, Toa Payoh and over 50 years at this location !
It was founded by Mr Chong Tong in 1971. He was a trained optician and had provided optical services and basic eye testing to thousands of families .
Since 2001, Evershine Optical has transitioned into a optical shop that not only provide eyewear and basic eye testing services, but also provides more thorough eye examination and eye care services. We are also the most technologically advanced, equipped with the latest computerised eye testing equipement from ZEISS like the iprofiler plus, Visuscreen /Visuphor, i terminal 2 and Visucam 500 non mydriatic fundus camera. We will continue adding more diagnostic equipment to provide you with the complete eye care experience.
We are also the only optical shop in Toa Payoh with a highly qualified graduate optometrist from the University of NSW Sydney, Australia with more than 20 years of experience. He speaks Mandarin, English, Hakka, Cantonese, Hokkien, some Thai and Bahasa Melayu.
Unlike most optometrists, our optometrist is skilled in opticianry, a skill that many optometrists do not bother to acquire.  Because of this, we are able to provide "total eyecare"; from eye testing to understanding your visual system and requirements, to frame and lens selection and final fitting and frame adjustment.
We offer more than just spectacles and contact lenses. We manage and offer solutions and advice for visual problems that you may often encounter. Read more on our blog