Hoya FULL CONTROL
Just last year, Hoya Vision Care have launched FULL CONTROL in Singapore, a 4-in-1 combo for eyewear lenses which offers you ultimate eye protection. It is also available at Evershine Optical.
Based on extensive consumer research:
Singaporeans are gaining awareness that the constant use of digital devices are now causing more digital eye strain.
With high levels of UV in Singapore, the demand for UV protection is also increasing.
With the ongoing pandemic, anti-bacterial properties are more sought after.
To address this concern, HOYA has developed a 4-in-1 lens combo known as FULL CONTROL.
What is FULL CONTROL?
The 4-in-1 combo developed for FULL CONTROL is characterised by a combination of HOYA's four signature lens coatings, namely, Hi-Vision LongLife (HVLL), BlueControl, UV Control and Hi-Vision Anti-bacterial.

Hi-Vision LongLife (HVLL)
Lenses go through a lot:
Grease
Dust
Accidental scratches
Changing weather conditions
In addition, reflections on lenses can be unpleasant for wearers and distracting to those around them.
The condition and performance of lenses depend heavily on the quality of the coating.
Hi-Vision LongLife is a durable anti-reflective coating available which provides protection against scratches.
The pictures below shows the differences between HVLL and Standard lens coating:

Benefits of Hi-Vision LongLife:
Longer lifespan of your lenses
Clearer, more relaxed vision thanks to glare reduction
Protection from accidental scratches
Easy cleaning due to water, grease, dirt and dust-repellent layers

BlueControl
Smartphones, tablets, computers and televisions have become a vital part of our everyday lives.
Research* has shown that 83% of spectacle wearers experiences some form of eye stress during or after using digital devices. This includes:
Eye strain
Eye fatigue
Sleeplessness
BlueControl reduces the blue light emitted by digital screens, minimising glare and enhancing contrast. Effective blue light protection keeps the eyes in better condition while offering more comfortable and relaxed vision.
BlueControl is able to:
Provides blue light protection, helping to prevent eye strain and fatigue
Reduces glare for more comfortable and relaxed vision
Enhances contrast, improving clarity and colour perception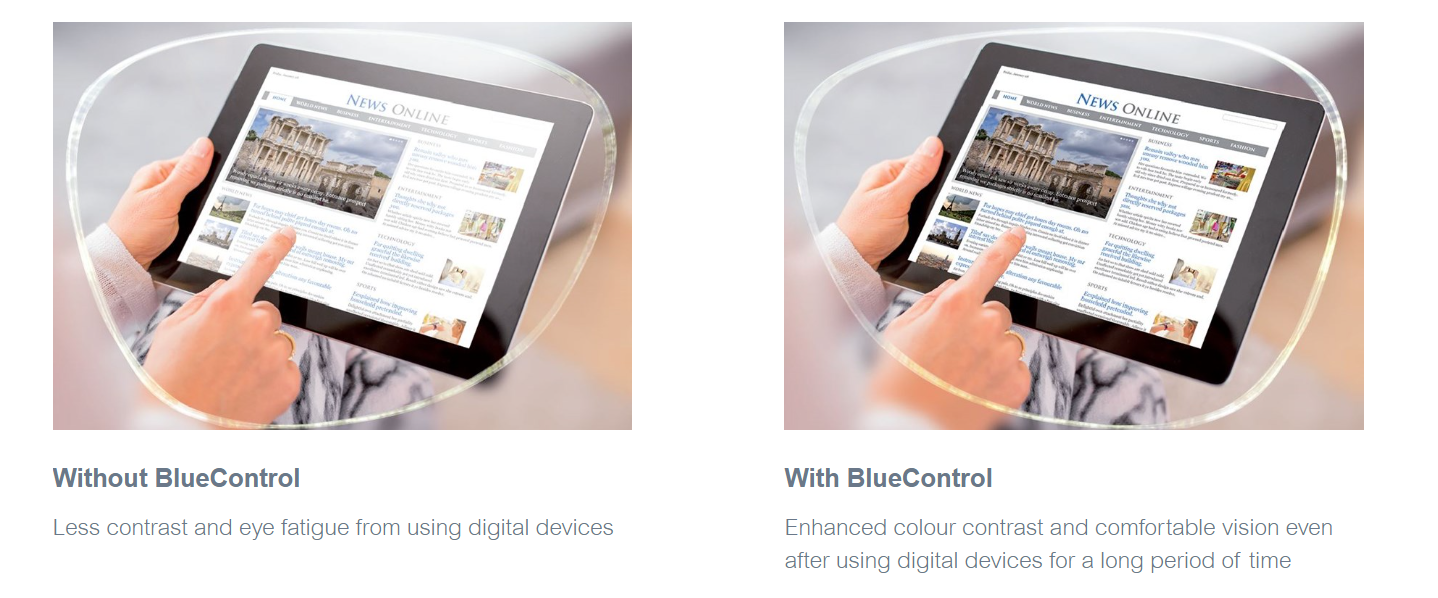 UV Control
While sunlight can make one feel good and helps in the production of Vitamin D, UV rays from the sun can be harmful.
UV rays have been linked to cataracts and other eye disorders and diseases. Children, seniors and those who spend a lot of time outdoors are particularly vulnerable.
UV Control is able to:
Helps prevent UV aging and damaging the eyes
Helps protect against UV-related eye disorders and diseases
Provides constant UV light protection
Hi-Vision Anti-bacterial
Hi-Vision Anti-bacterial is a KOHKIN treated product that can prevent the proliferation of surface bacteria, which are proven to reduce bacteria growth by at least 99.9%.
HOYA is even the first eyeglass lens manufacturer to register the above KOHKIN technology with SIAA, the Society of International Sustaining Growth for Antimicrobial Articles.
This organization:
Maintain rules to govern the quality and safety of antimicrobial treated product
Ensure the lenses' safety, reliability and effectiveness.
The image below shows the difference between treated and not-treated coatings on bacteria growth

Technology behind Hi-Vision Anti-bacterial
It uses silver iron known as AG+. This reduce bacteria growth by at least 99.9% that can protect you in everyday life.

FULL CONTROL @ Evershine Optical
From 30 Apr 2022, enjoy a free, FULL CONTROL upgrade (worth $130) with every purchase of Hoya Mystyle V+ or Mystyle Profile Progressive lenses with Sensity – exclusively at Evershine Optical.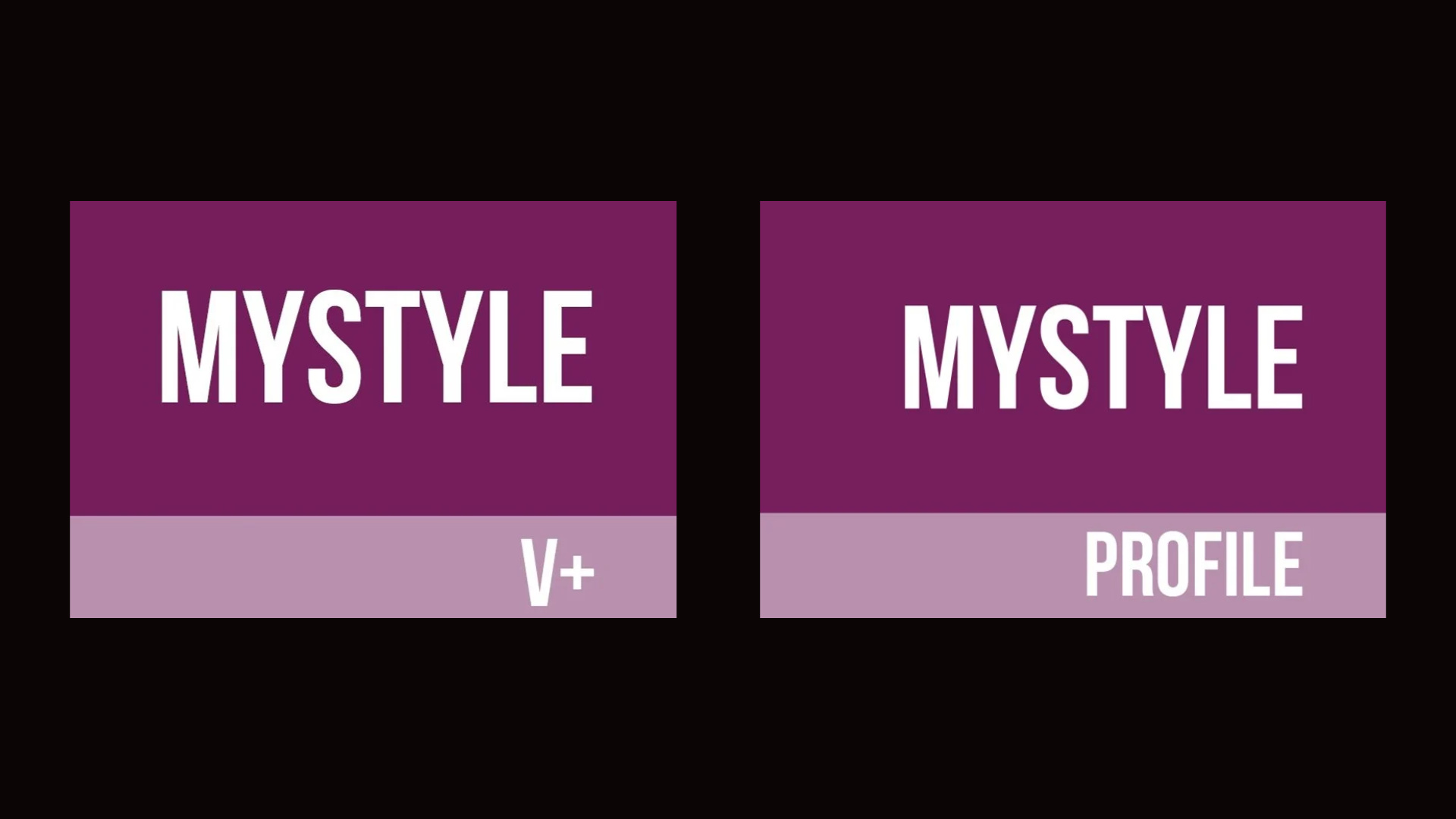 Book an appointment with us or WhatsApp +6588461234 to get yours now!
References
Bacterial Control. Hoya.
BlueControl. Hoya.
Hi-Vision LongLife (HVLL). Hoya.
UV Protection. Hoya.