ZEISS SmartLife lenses is a Complete Premium Lens Portfolio for a Connected, On-the-Move Lifestyle—No Matter the Age . Available now at Evershine Optical.
In today's connected & on-the-move lifestyle, our visual behavior is dynamic with frequent gaze changes between various directions and distances. We combined the visual requirements of our modern lifestyle with its related dynamic visual behavior and the age-related vision needs. ZEISS Vision Care translated these requirements into a complete premium lens portfolio for a connected & on-the-move life – no matter the age
Click on the below images to see a larger image.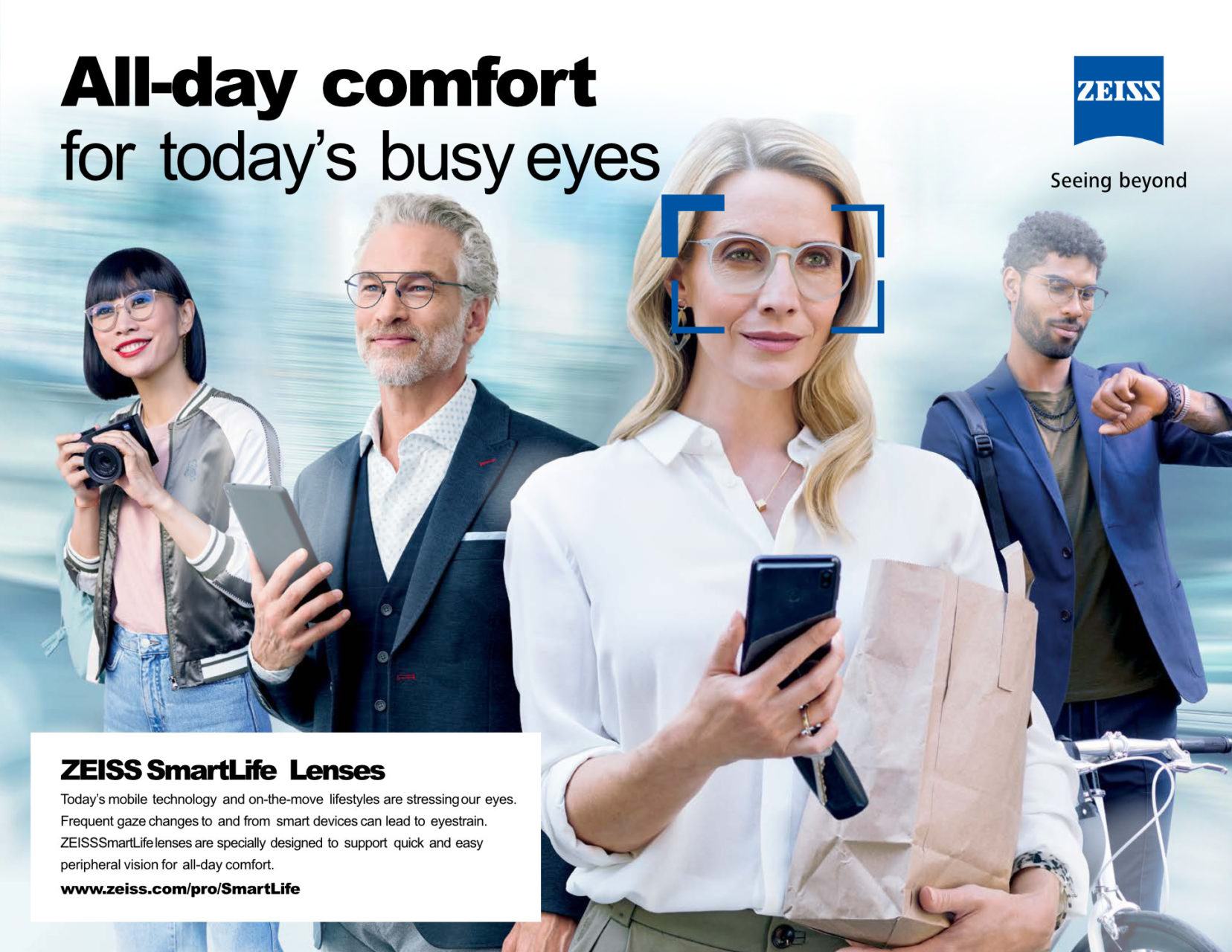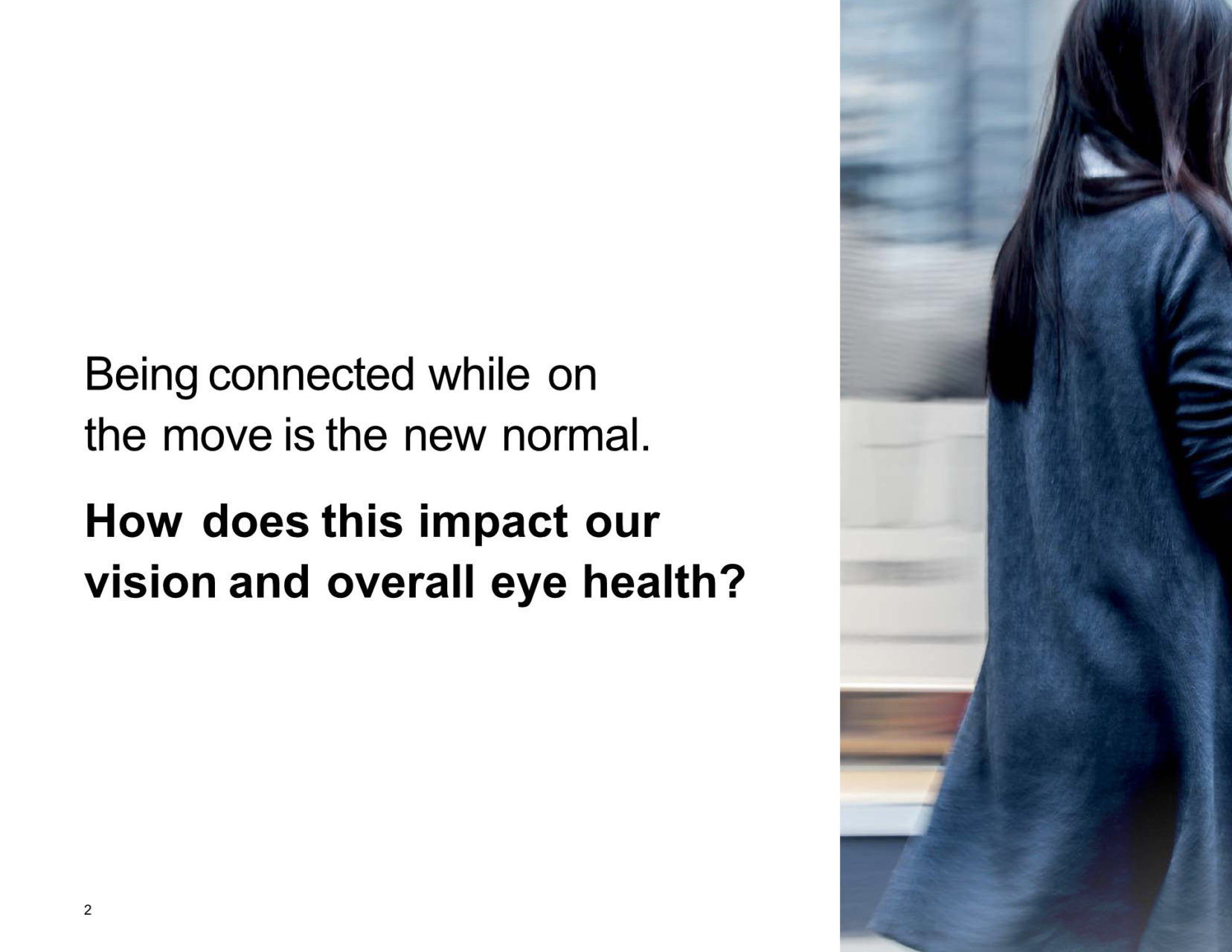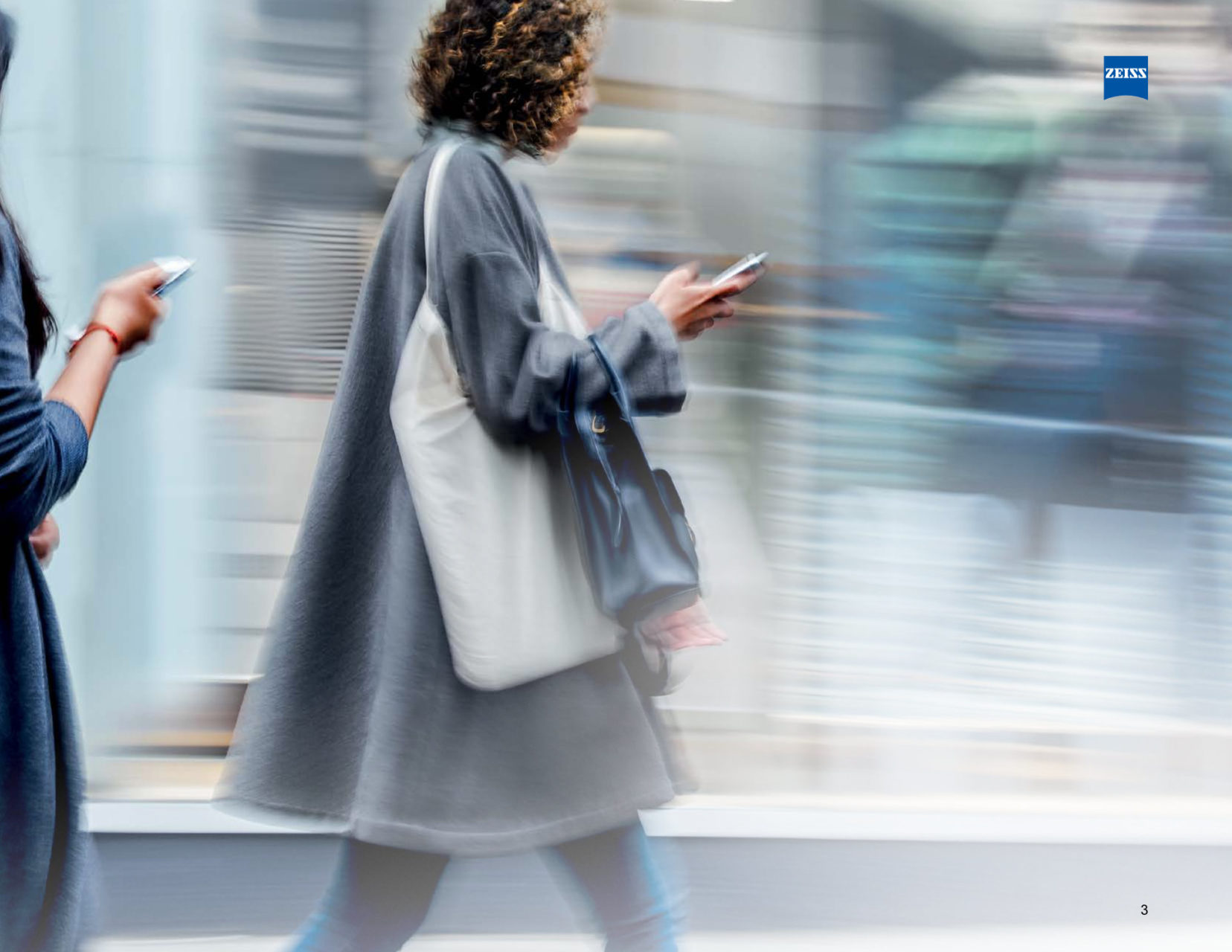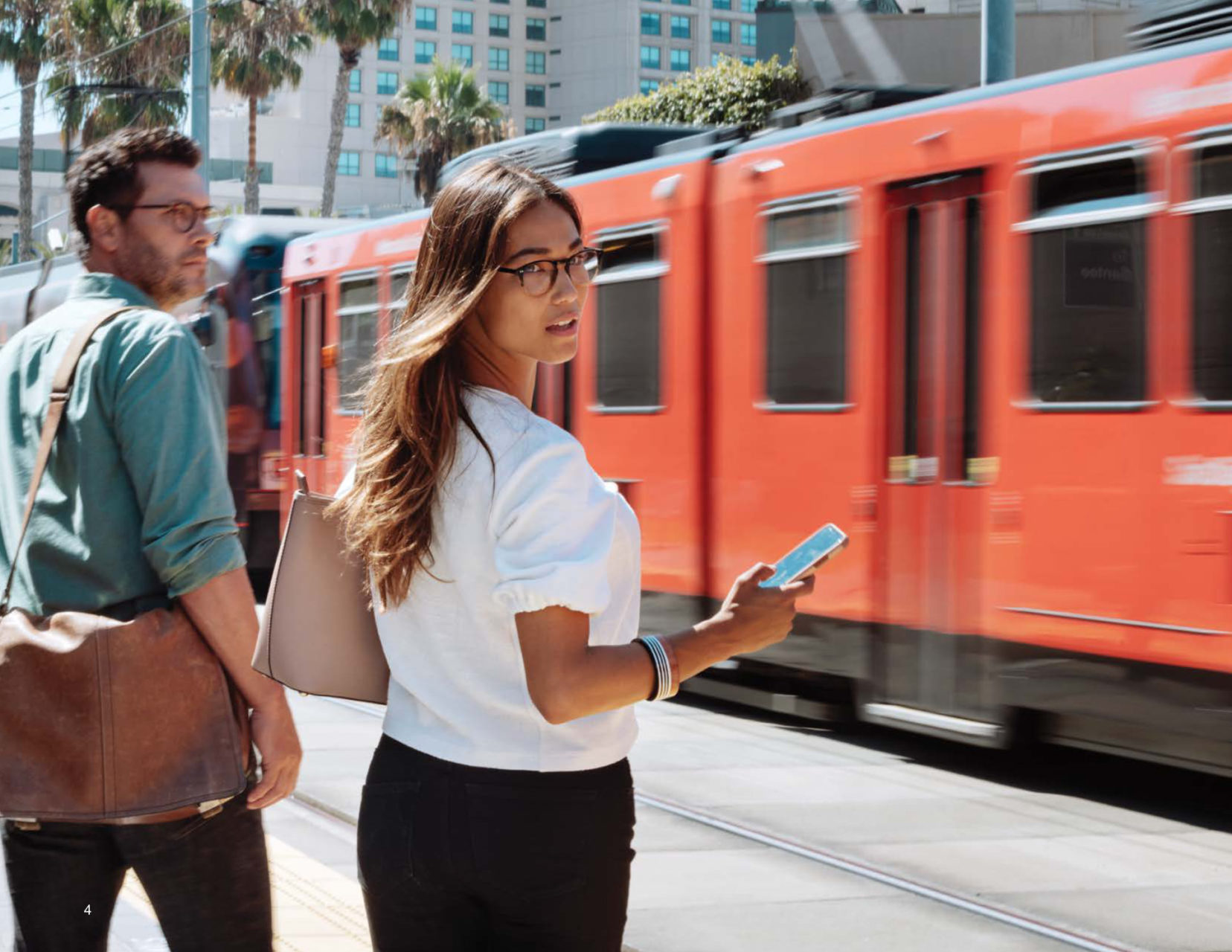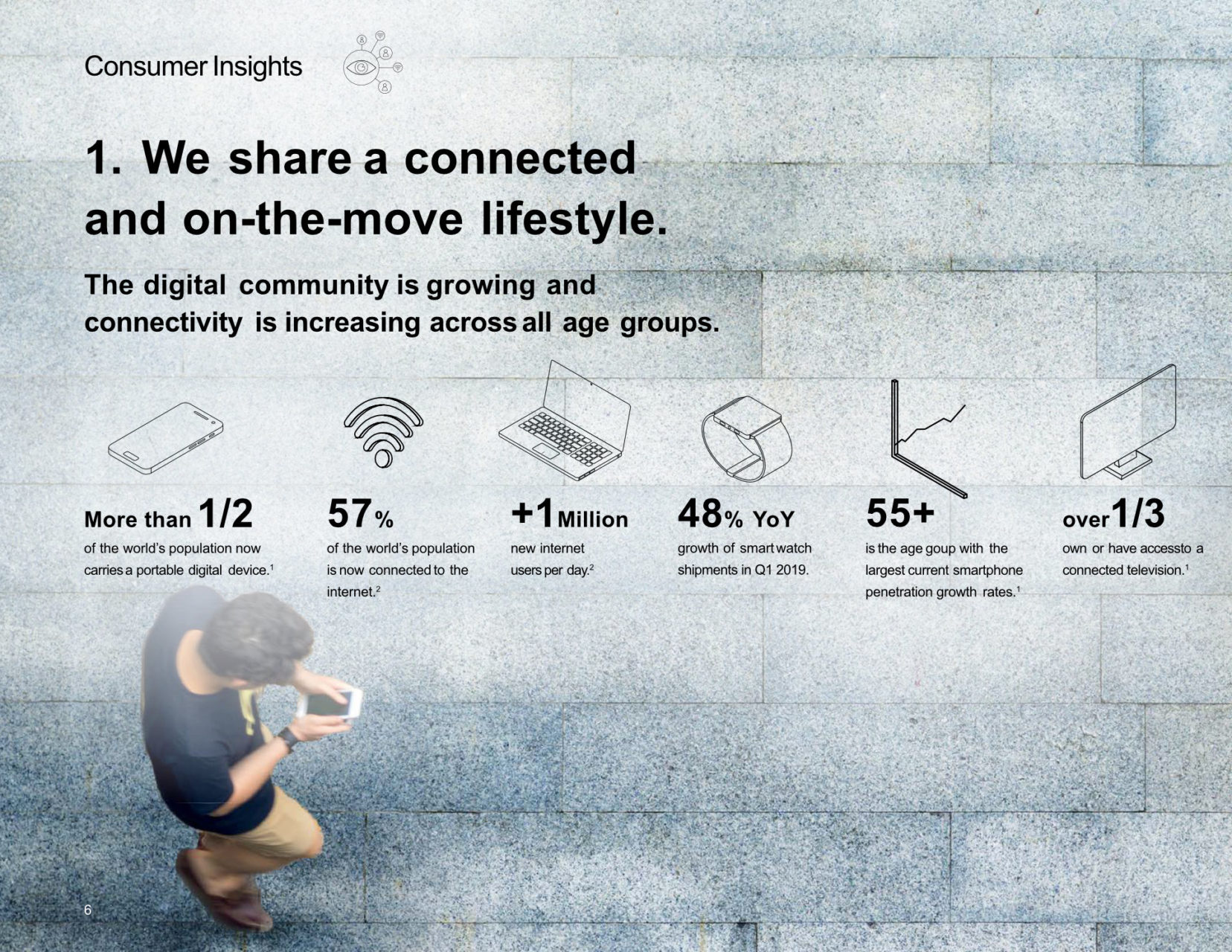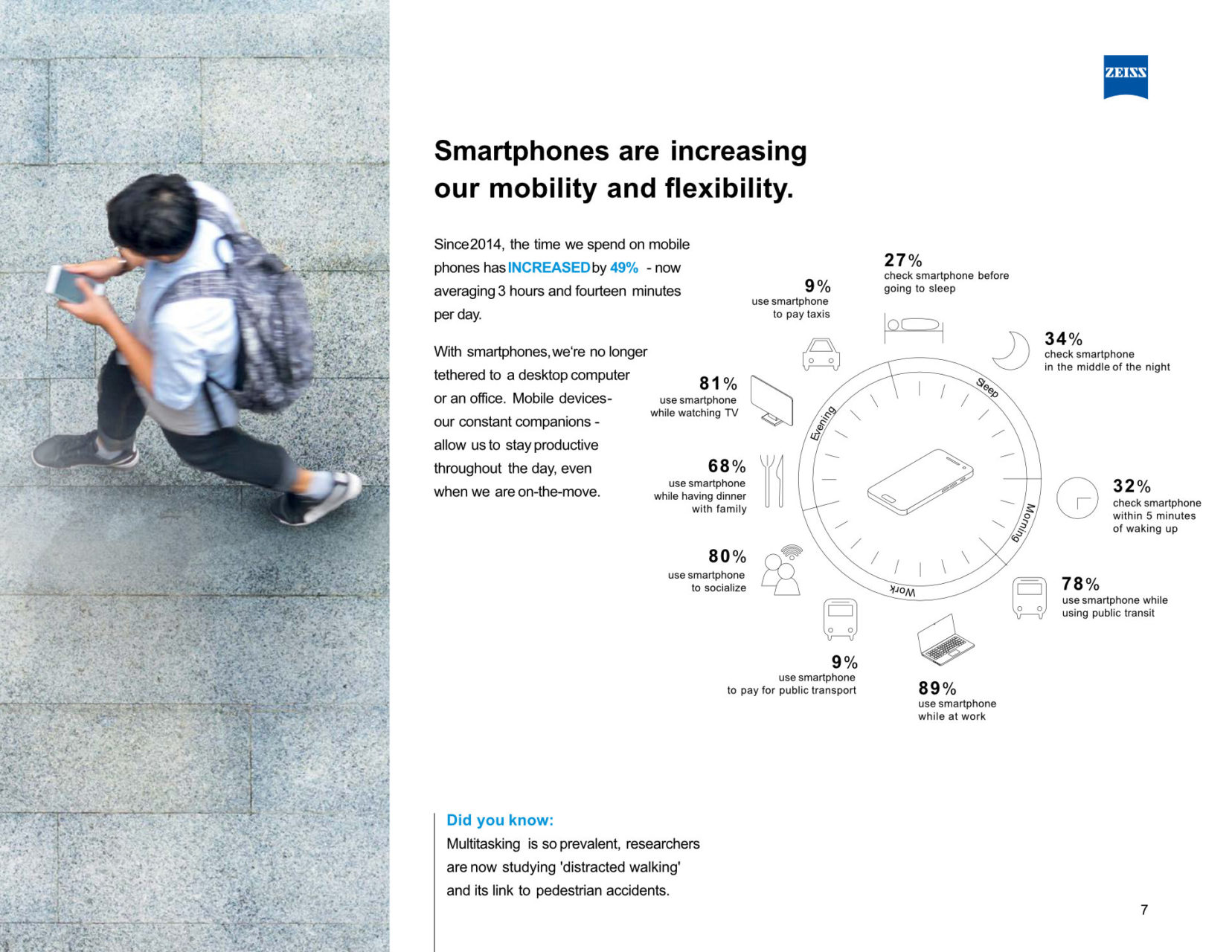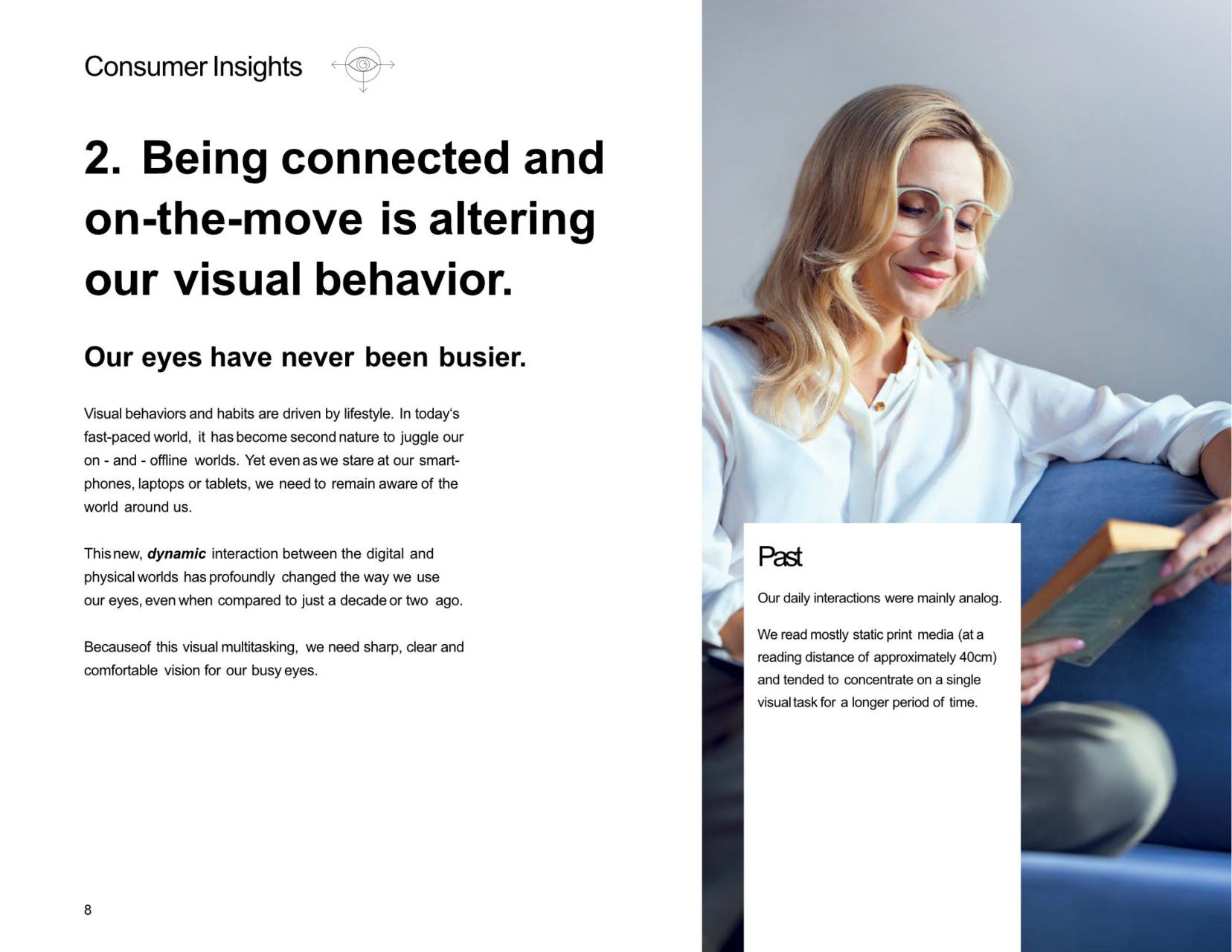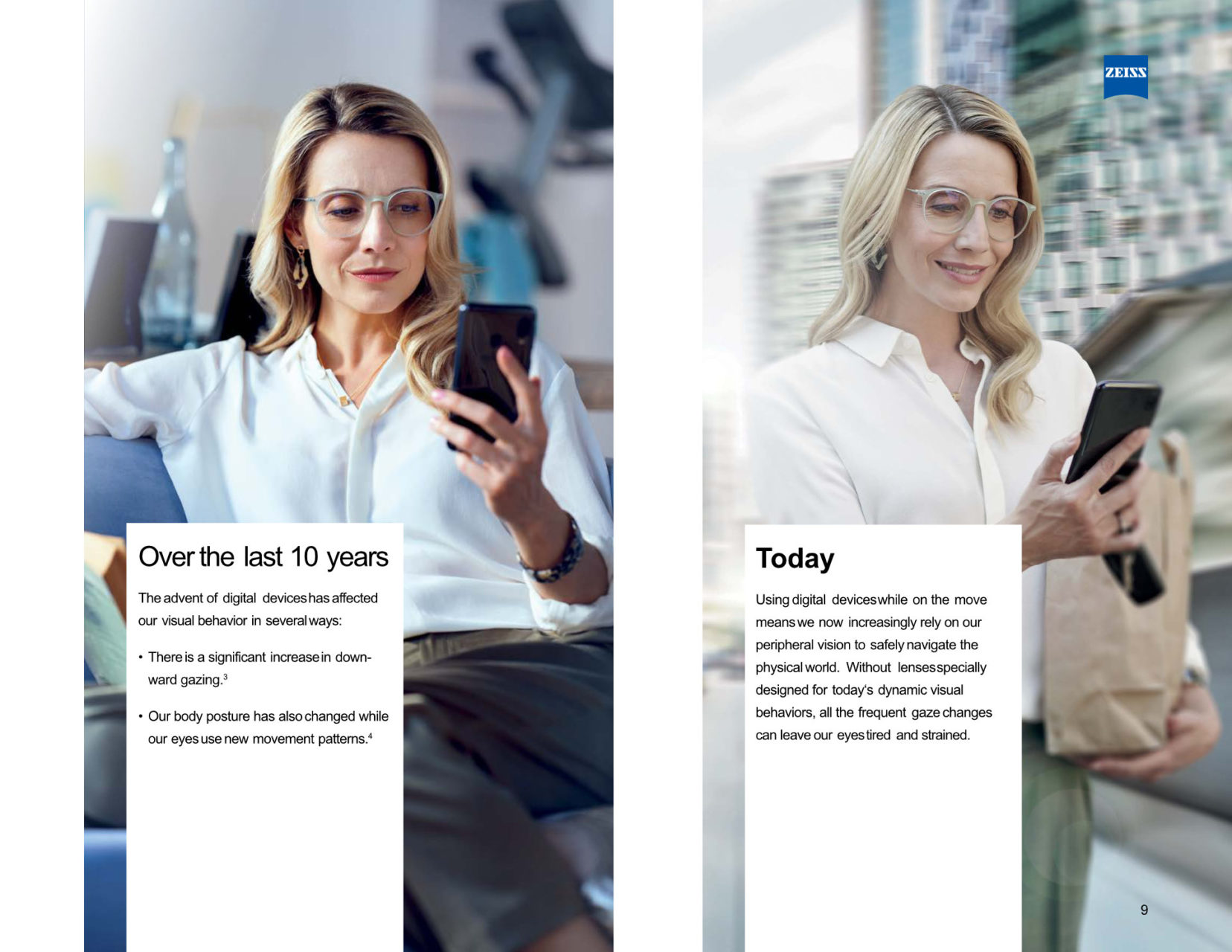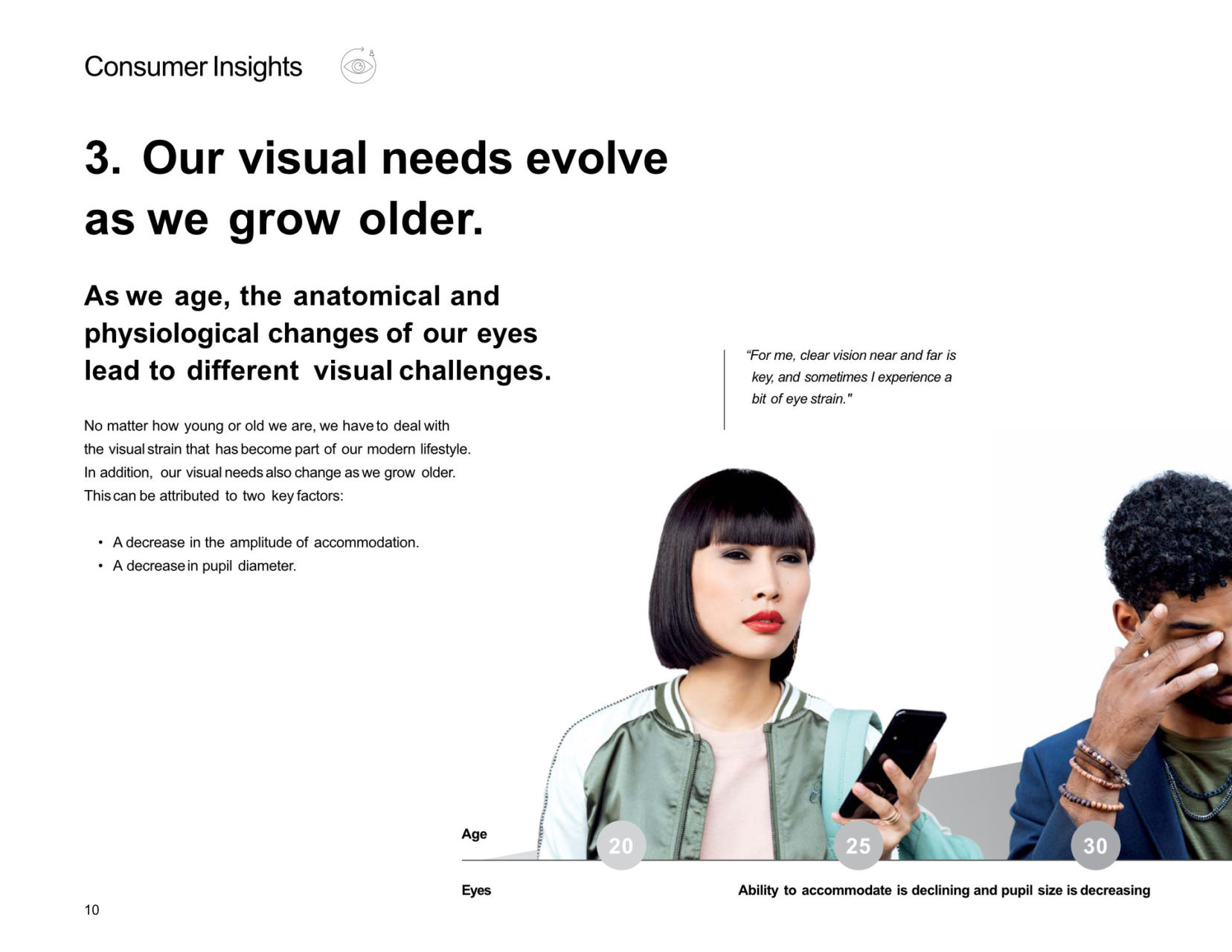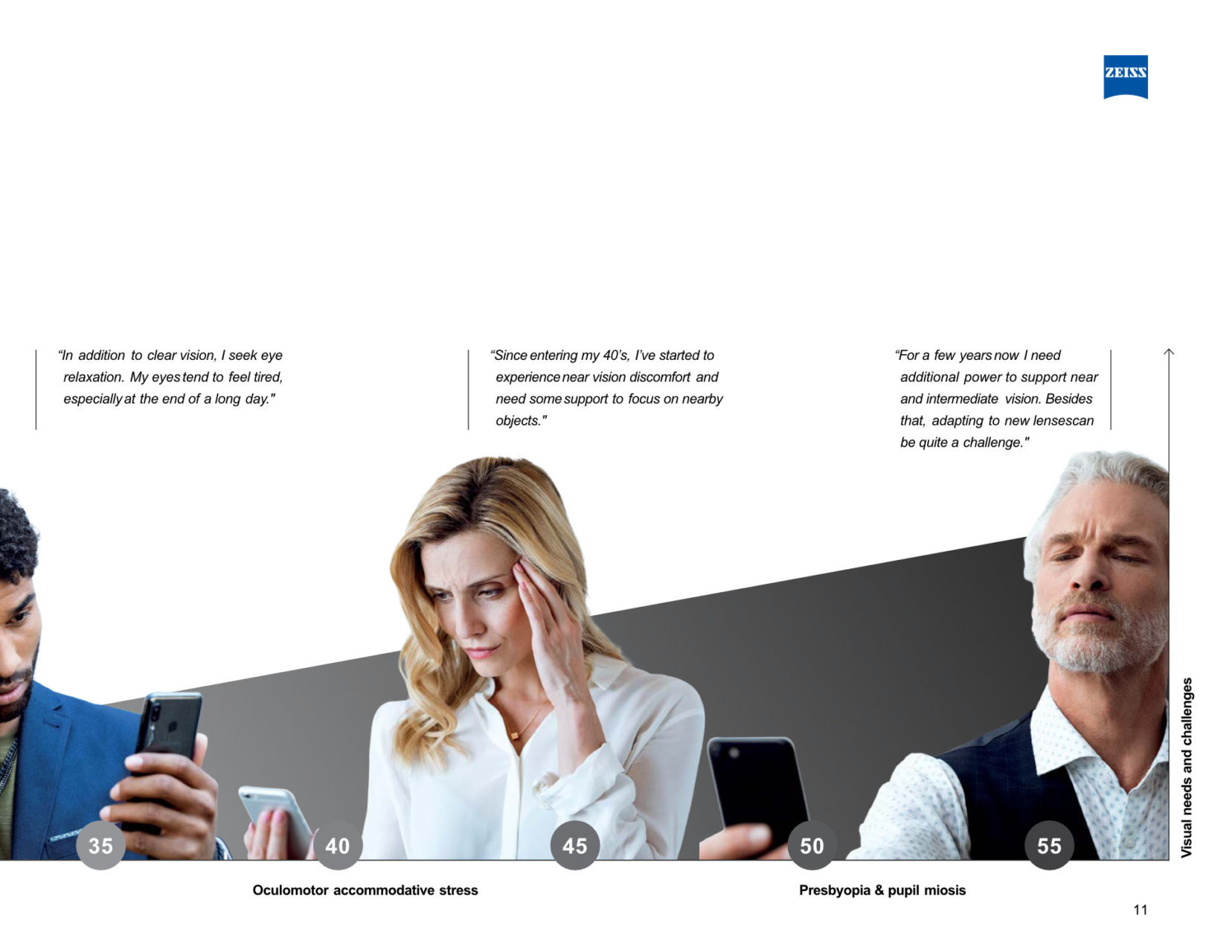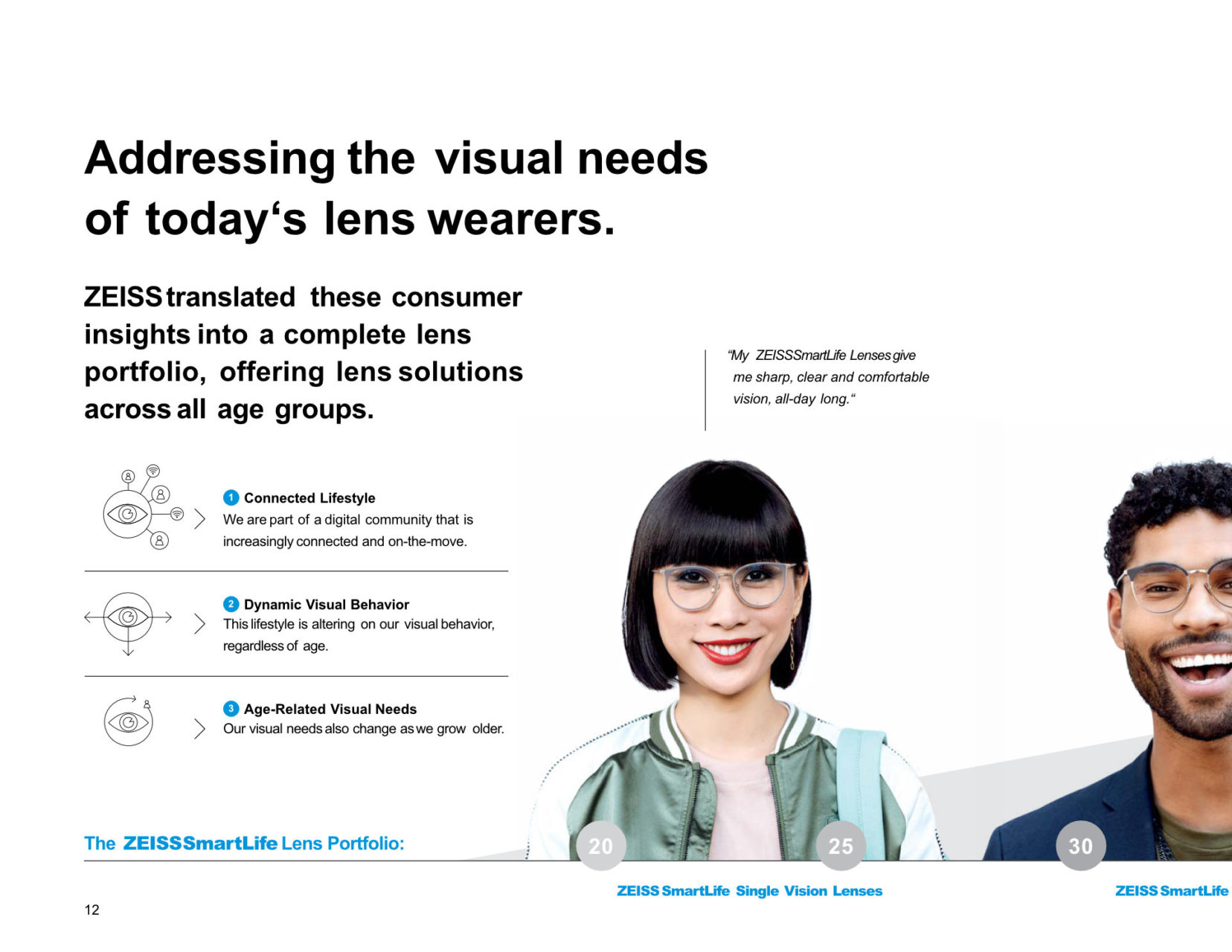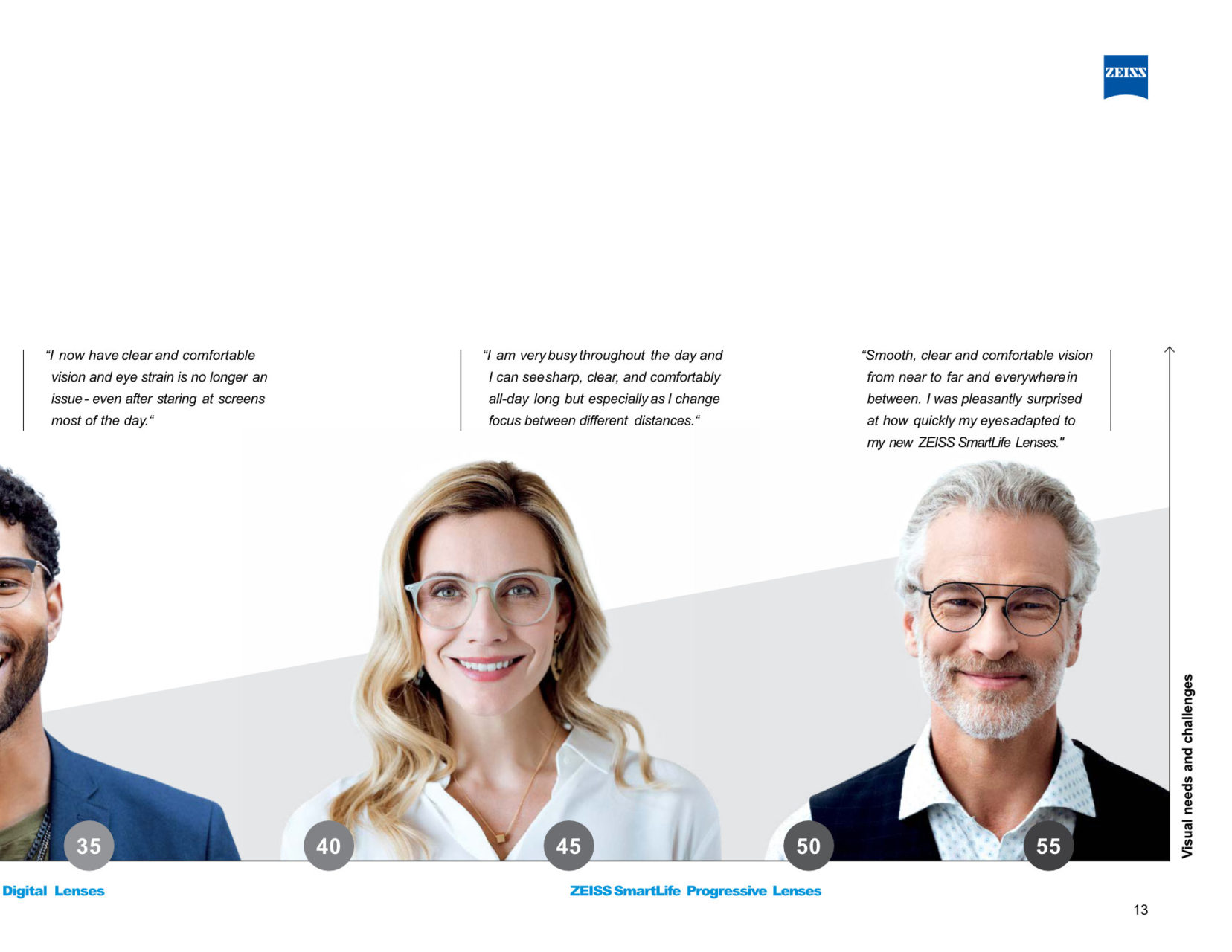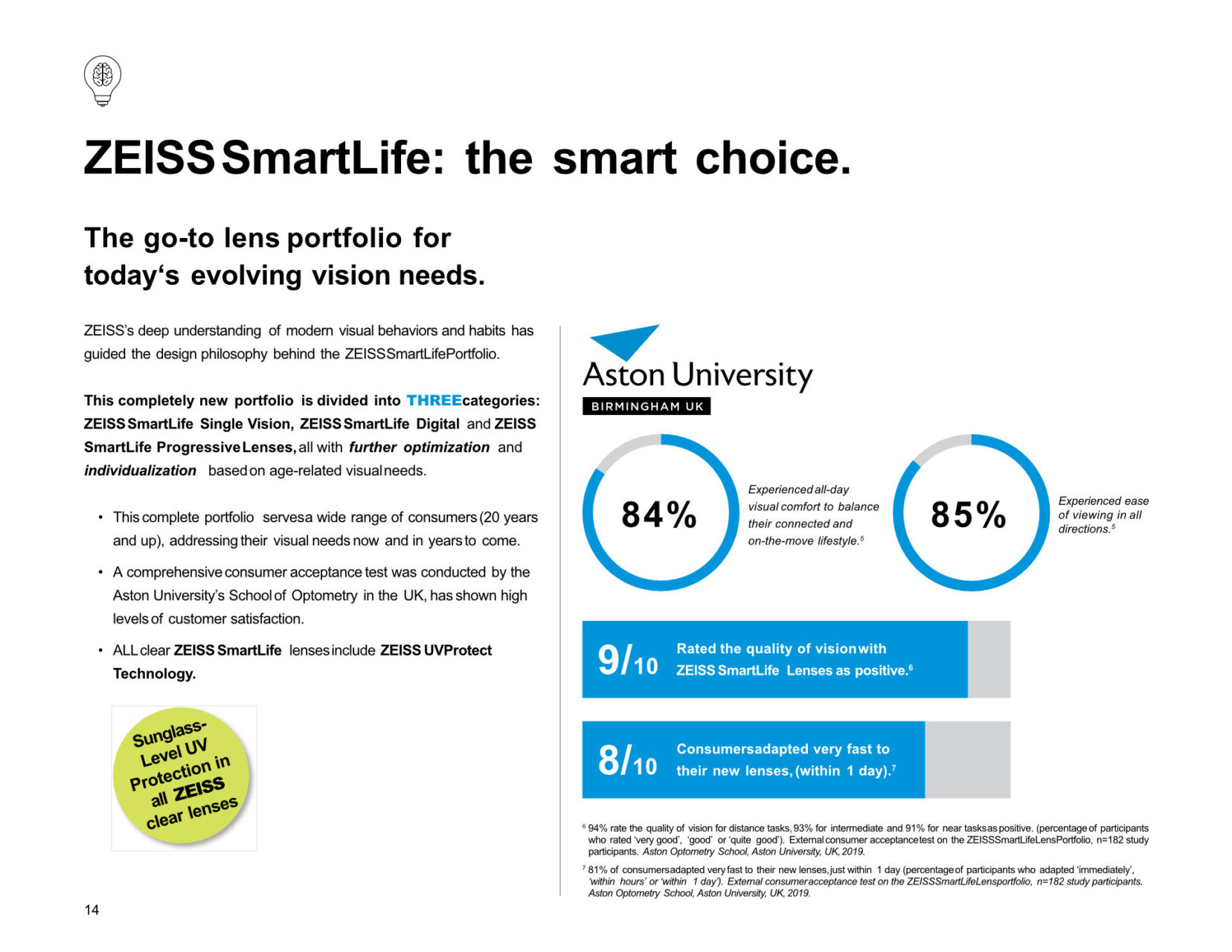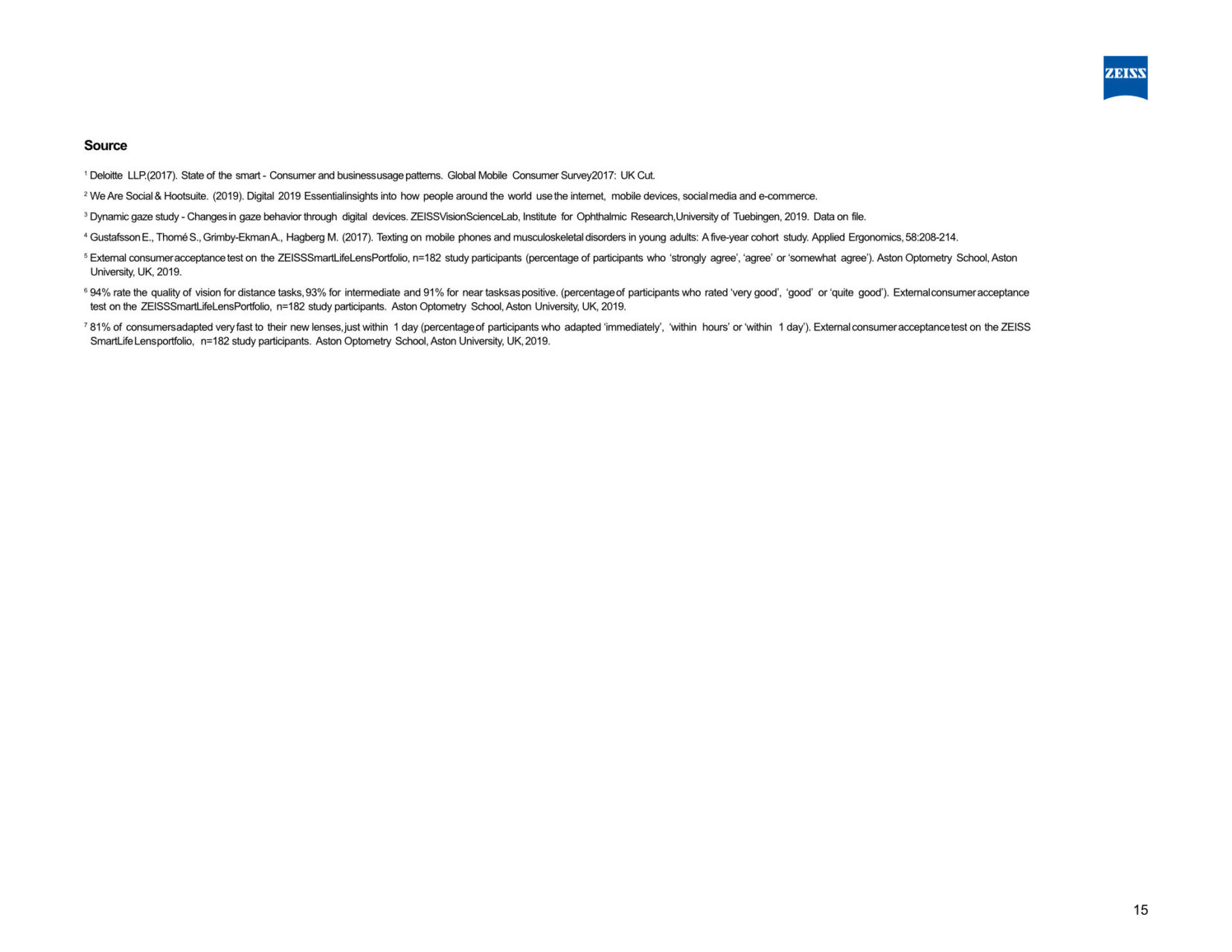 If you are interested in the ZEISS SmartLife lenses, you will go through a Smart consultation to see which SmartLife lenses will benefit you the most. Whatsapp +6588461234 or contact us
More info can be found on Carl Zeiss Vision website