MYKITA MYLON HYBRID
The MYKITA MYLON HYBRID will be added to our current MYKITA optical collection at Evershine Optical which include the No.1, Lite, LessRim and Leica collection.
MYKITA MYLON shapes the future of high-tech eyewear through innovative engineering and directional design. The HYBRID line brings together the two core competences of the Modern Manufactory, precision craftsmanship and advanced technologies. This creates progressive eyewear design with a uniquely modern and sophisticated aesthetic.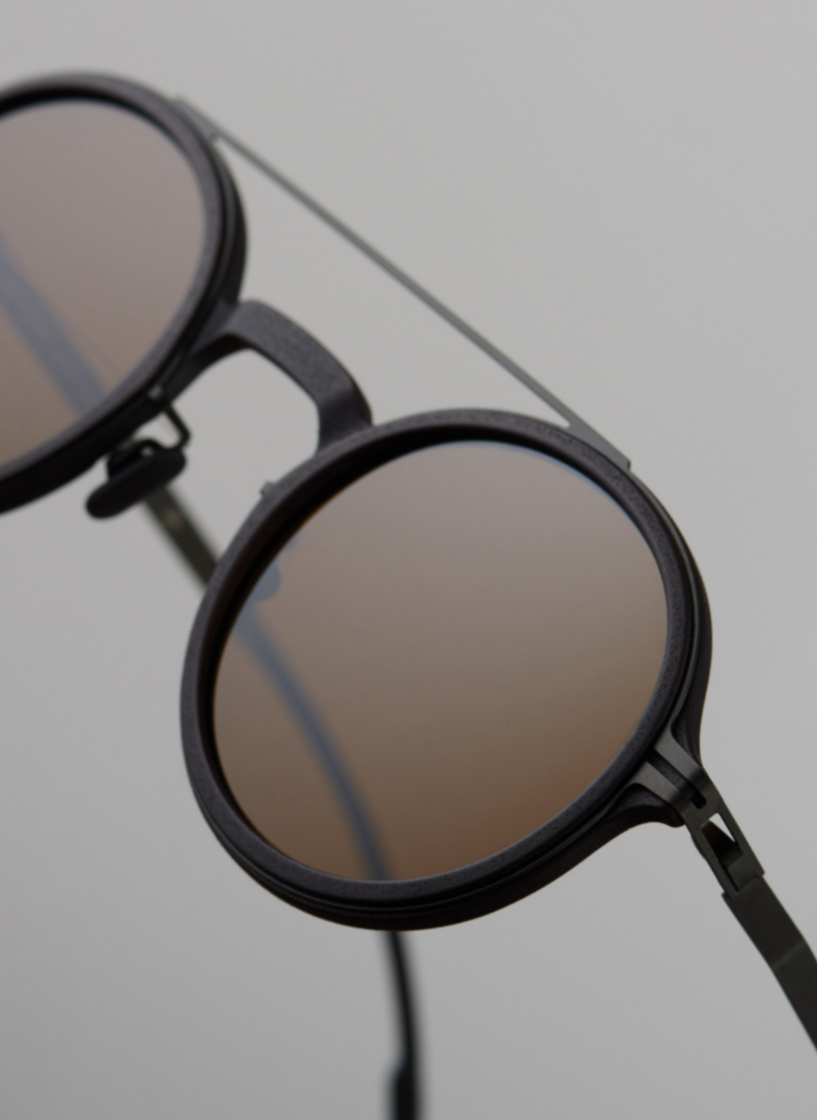 The eyewear construction uses the respective material properties of stainless steel and the laser-sintered MYLON material to optimal effect, producing a perfectly balanced and lightweight frame with outstanding wearing comfort.
Precious yet functional, the new crop of mixed material models recalls visual codes of high-end HiFi systems and luxury timepieces.
MYLON is made from fine polyamide powder fused into solid objects using a 3D printing technology called selective laser sintering (SLS). Layer by layer, a super-fine polyamide powder is turned into three-dimensional objects using CO2 laser sintering that follows the pre-determined data sets.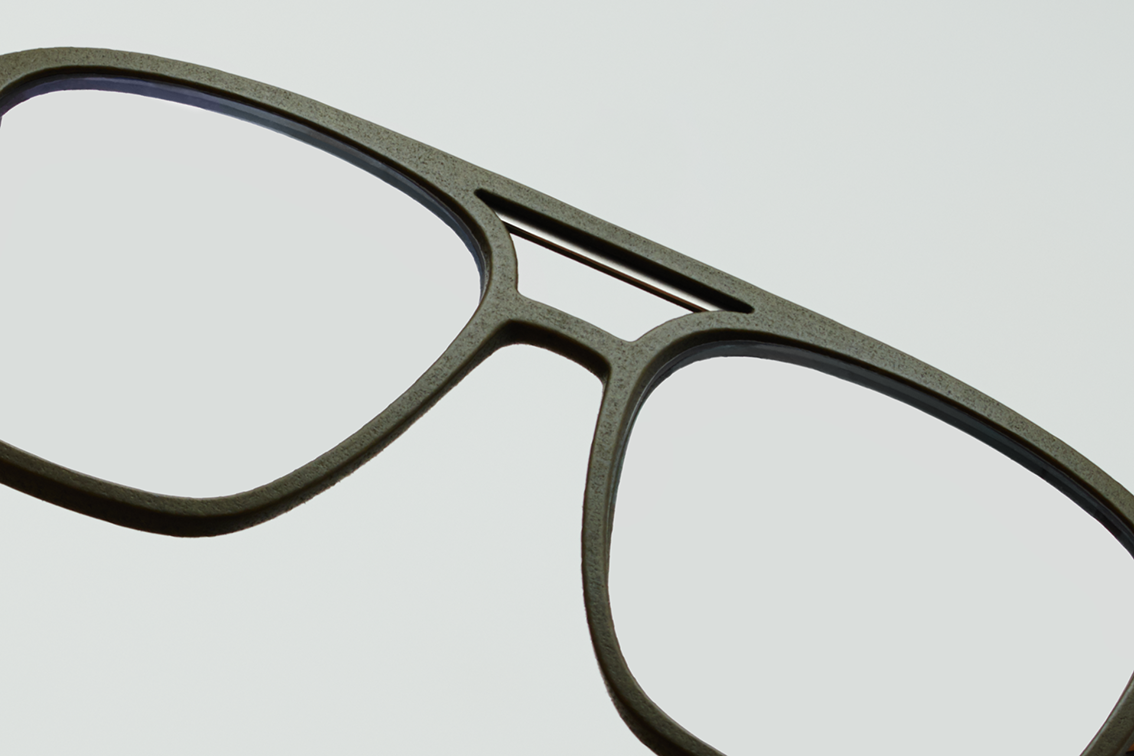 MYKITA MYLON HYBRID Collection
Including both optical and sunglass frames, the new line of HYBRID models feature MYLON fronts/rims fitted inside a handcrafted stainless steel frame. In this signature MYKITA material combination, the sleek, shiny metal lifts the ligneous MYLON surface to achieve a techy yet precious aesthetic.
This creates a compelling contrast to the classic, near-retro eyewear shapes, which include a navigator style and two panto variations. Metallic frames paired with MYLON in dark tones bring out the beauty in construction and draws attention to fine design details, such as accentuated side-pieces.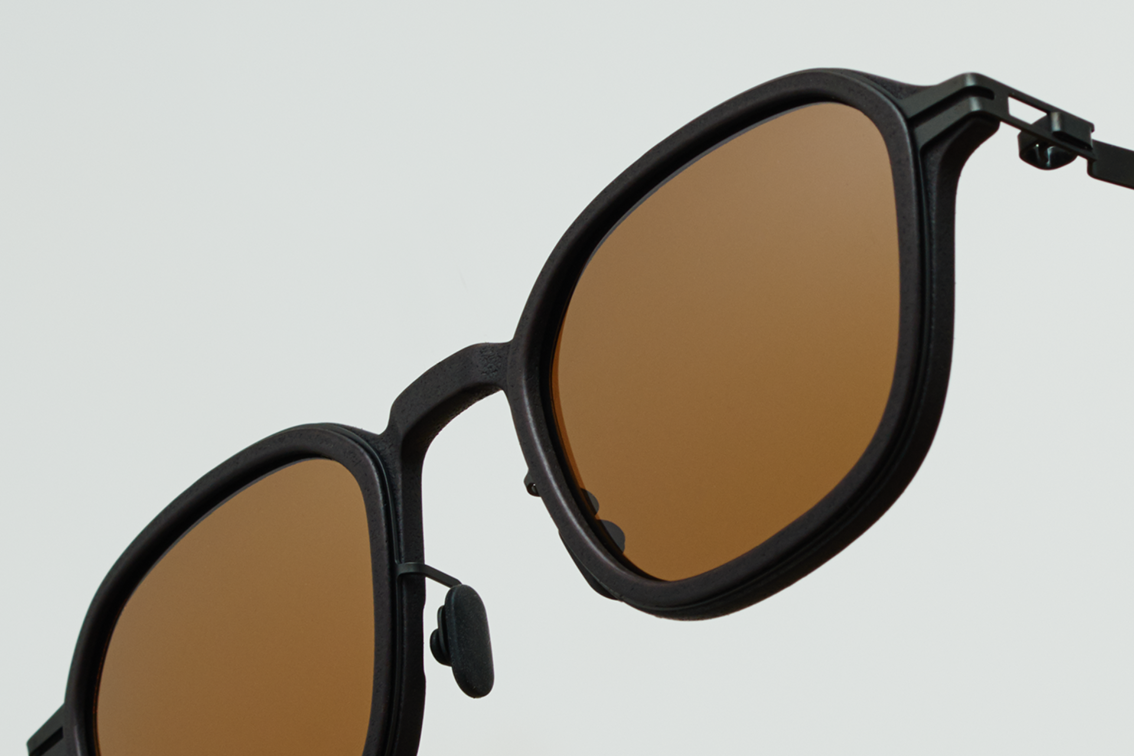 MYKITA MYLON HYBRID comes in 5 different designs (ALDER, BIRCH, CEDAR, FIR, HEMLOCK) for optical glasses.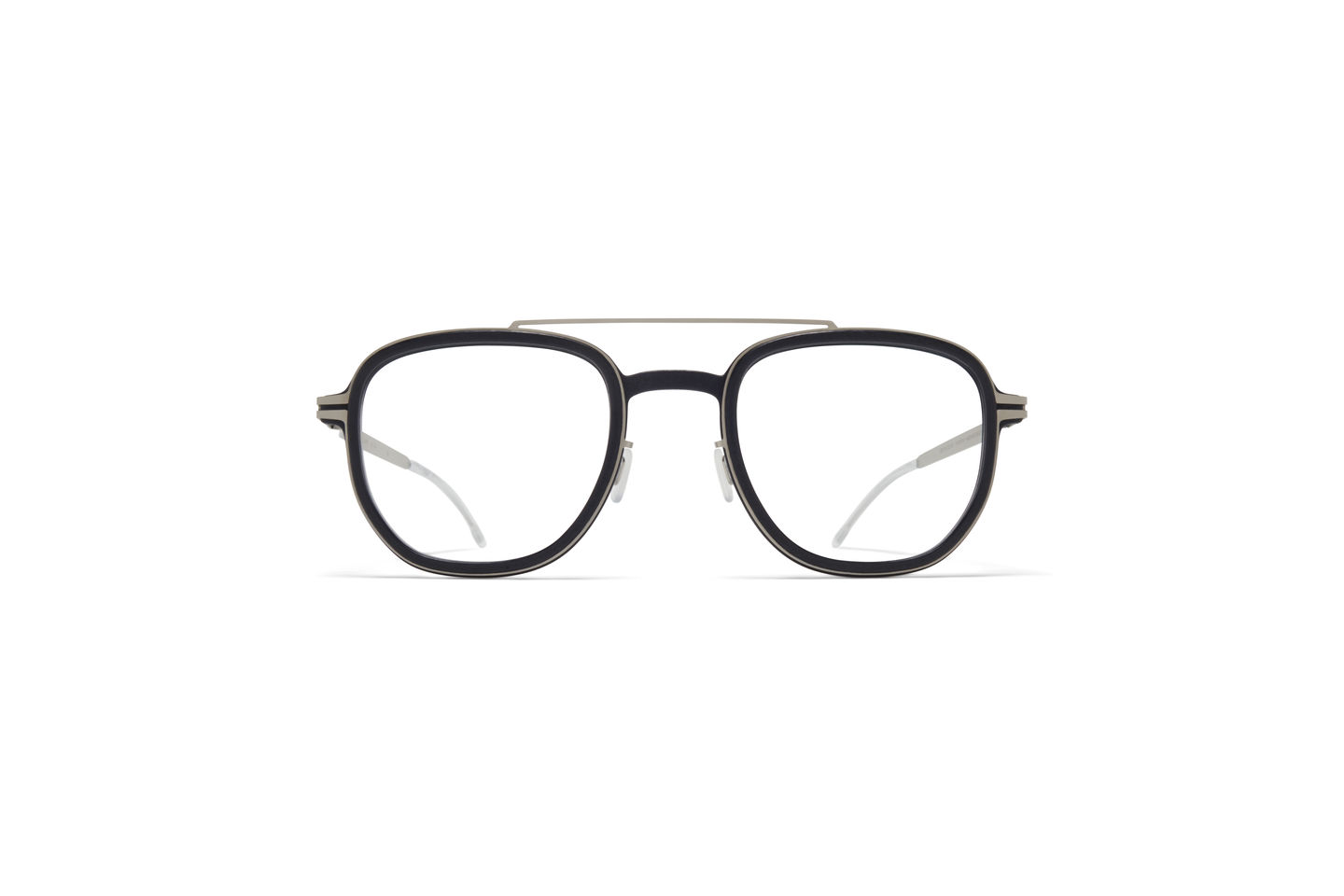 The HYBRID collection is also available in sunglasses. Their sunglasses are with POLARIZED PRO lenses to ensure strong performance function and eye protection to match the high-end aesthetic.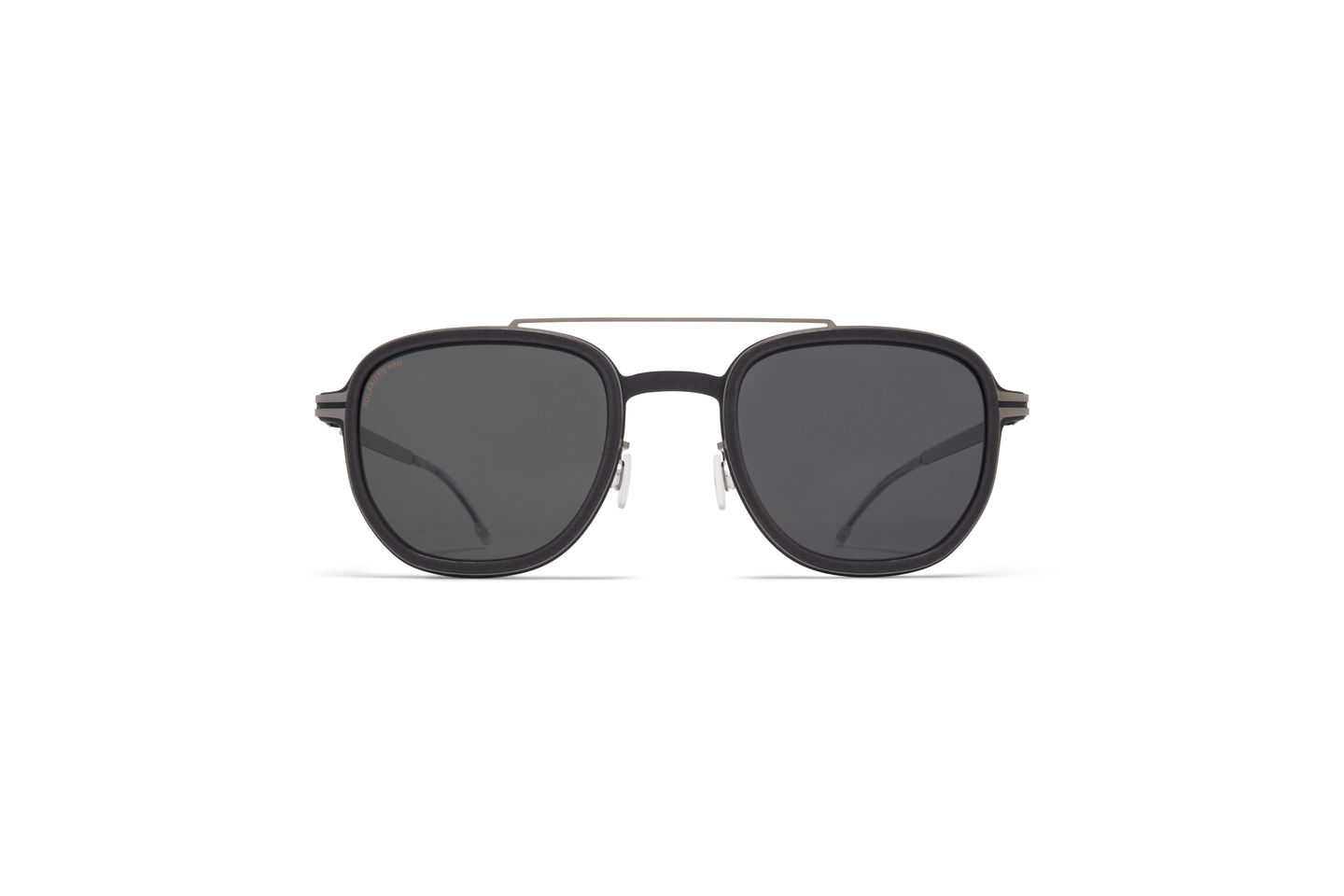 MYKITA MYLON
Bridging the gap between fashion and sports, MYLON is made using a 3D printing technique called Selective Laser Sintering. The frames are exceptionally light, durable and adaptable.
The proprietary finishing treatment achieves the unmistakeable look and feel of the product with its matt, picgmented ligneous surface. Further developments, such as the metal injection moulded (MIM) carbon spring hinge ensure the durability of the frame and confirm its status as a fully high-tech and premium eyewear piece.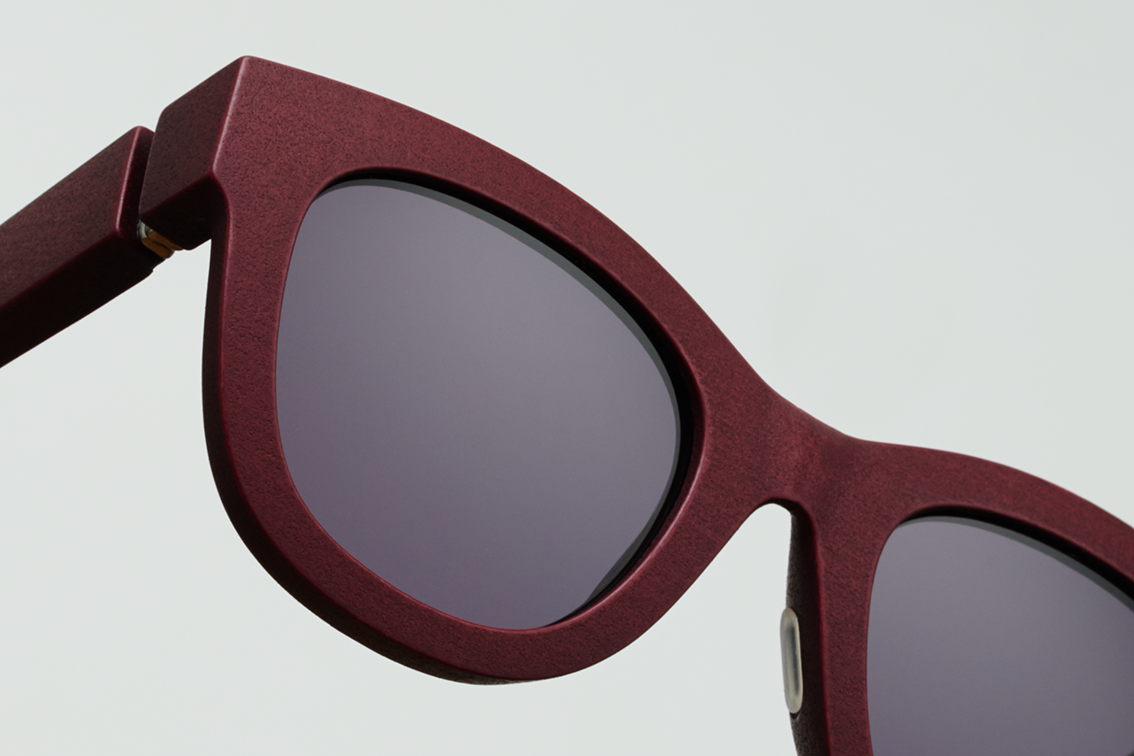 Technology behind MYKITA MYLON
In 2007, MYKITA began experimenting with polyamide material. Enticed by the freedom of design offered by Selective Laser Sintering, a 3D printing technique primarily used in the automotive industry to make prototypes and engine parts.
Several years of research were invested in the development of a complex, patented process in which the raw surface of the material is prepared and rendered wearable in a series of stages, giving the frames a unique visual and tactile appeal.
This collection was then introduced in 2011 and stands for avant-garde design executed in a high-tech material.
MYKITA MYLON HYBRID @ Evershine Optical
MYKITA MYLON HYBRID will be available soon at Evershine Optical. Follow us on Facebook, Instagram or WhatsApp us at +6588461234 for updates on the availability of the HYBRID collection in Evershine Optical.