Whatever your eye needs in today's world,
Zeiss Provides the right progressive lenses solution

Zeiss Precision
Technologies and Benefits

Zeiss Progressive Lens Precision Pure
Precision Optics with any Frame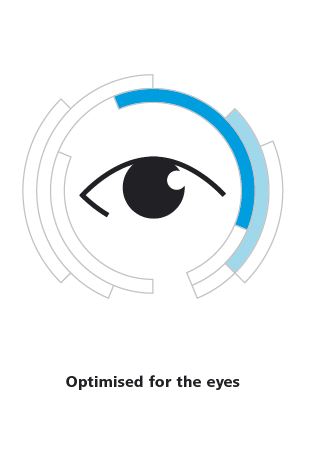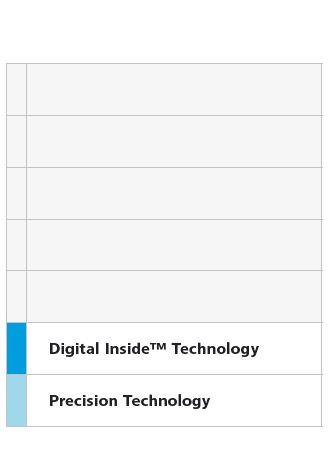 The World's first Digital inside Technology
The world's first Digital Inside™ Technology responds to the increased
digitalisation of our lifestyles. It provides strain-free, sharp vision on digital
devices and good dynamic vision with fast focus at different distances.
Digital Inside™ Technology takes into account different reading distances for
digital devices and print media. The location and the size of a new larger near
zone facilitate natural reading of both digital and print media.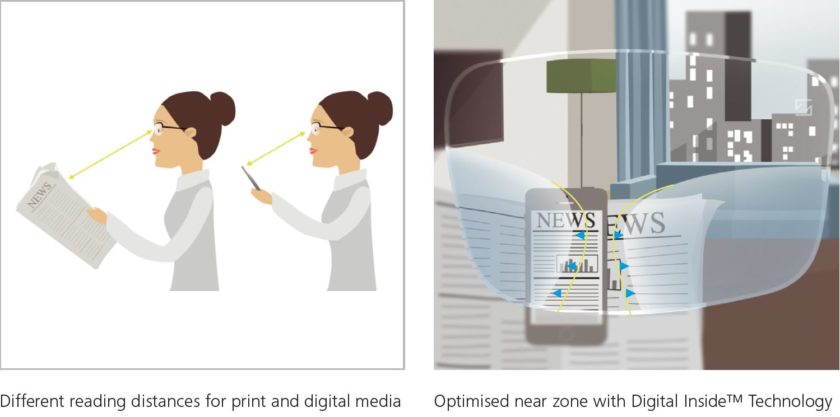 Zeiss Progressive Lens Precision Plus

Optimised for eyes + frame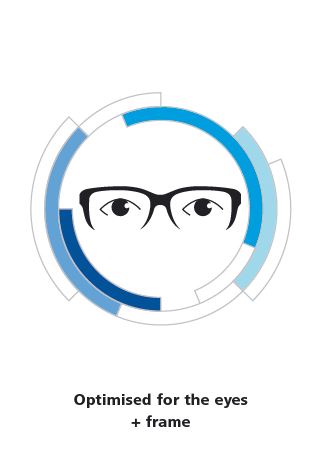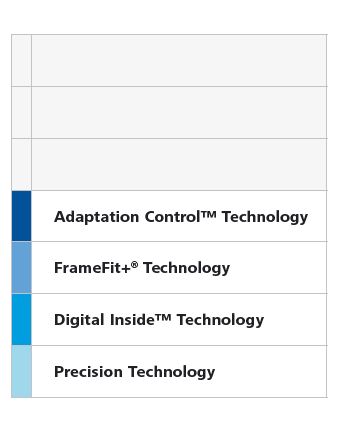 The world's first Adaptation Control Technology
The world's first Adaptation Control Technology
In a world of fast-changing fashion trends, unique Adaptation Control Technology including FrameFit®+ provides freedom for the wearer to select any frame and achieve fast adaptation of their lenses.
Rapid changes occur in frame fashion – with new shapes and sizes
Allowing for new (e.g. larger) frame sizes and learned eye movement behaviour is the key to delivering the best optics and fast adaptation with any frame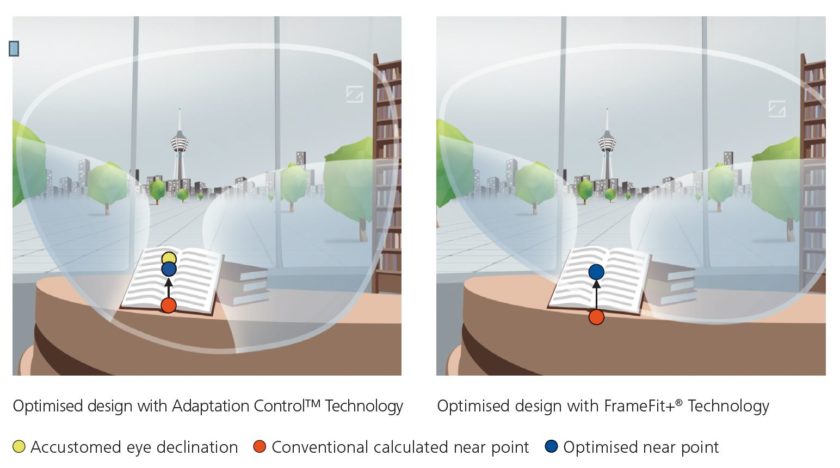 Zeiss Progressive Lens Precision Superb

Physiologically fitted to wearer's face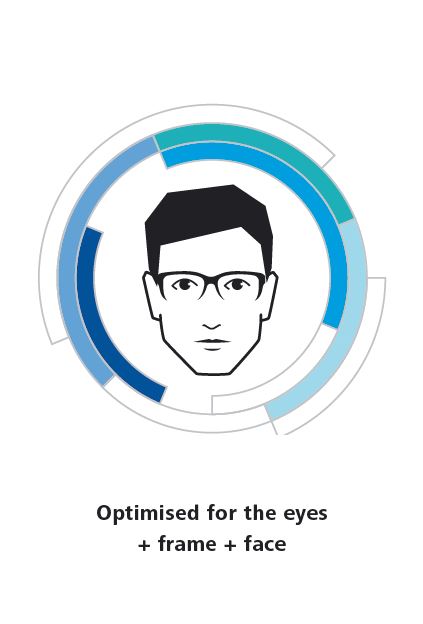 FaceFit Technology unlocks the full potential of 3D vision
FaceFit Technology optimises the vision zones based on data for the frame, for the position of the eyes and the fit of the frame on the nose and ears. With this precise information, lens zone sizes can be improved and the 3D vision potential fully utilised.
Optimised vision zones through physiological wearer parameters
No two faces are alike. Every nose, every ear is different. There is even a difference between the left and right eye. ZEISS Progressive Lens Precision Superb is precisely fitted to the following physiological parameters of the face:
Position of the pupil behind the lens
Fit of the frame on the nose and ears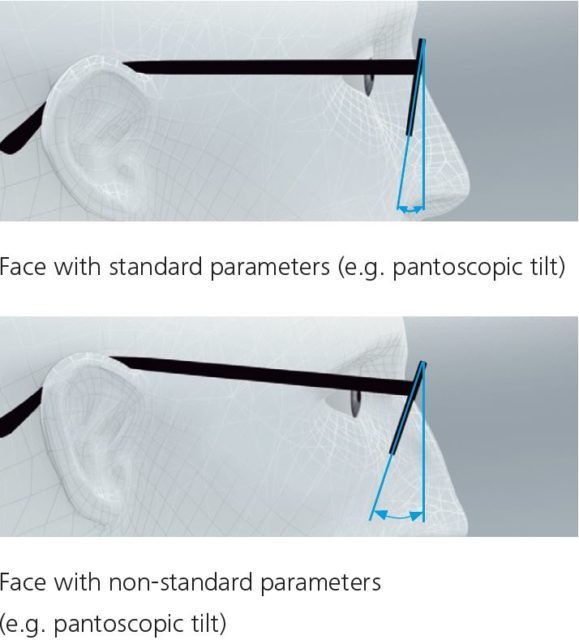 Zeiss Progressive Lens Individual 2

Tailor made to meet all individual requirements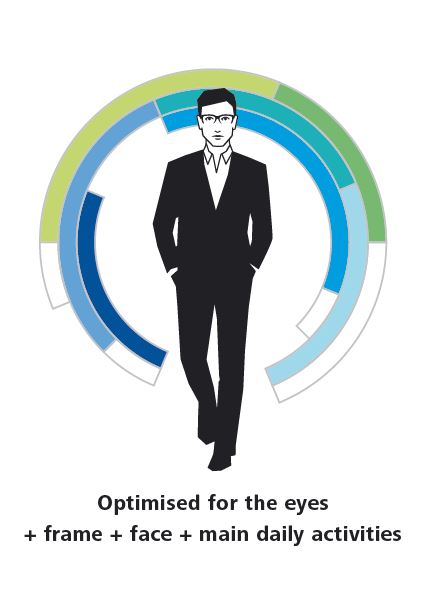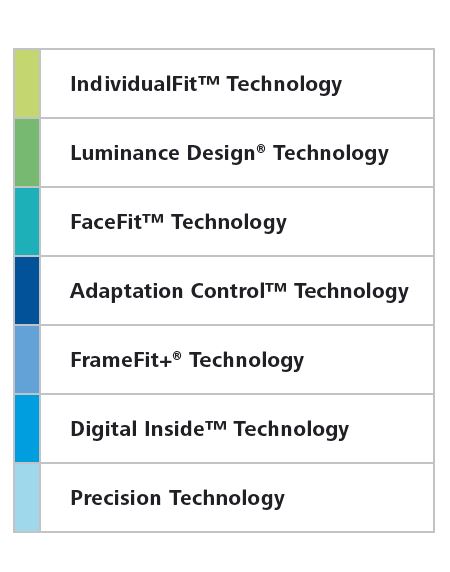 1// IndividualFit® Technology
IndividualFit® Technology takes into account the individual's main daily activities and provides a choice of three lens designs to suit the wearer's needs.
2// Luminance Design® Technology
In the knowledge that pupil size changes in different light conditions, the new Luminance Design® Technology factors in an average pupil size. For more natural vision simulation, it calculates the lens design bundle by bundle.